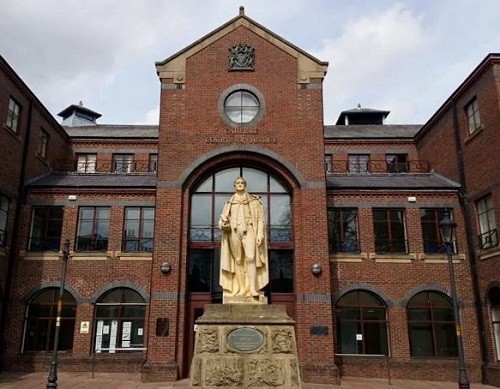 A convicted dangerous and drink-driver who failed to comply with the probation service while tackling his sentence has been ticked off by a judge and given additional punishment.
Robert Thomas Ryan, 38, received a community order comprising unpaid work, a night-time curfew and a rehabilitation requirement by a judge at Carlisle Crown Court last March.
A three-year driving ban was also imposed.
Ryan, of Ennerdale Road, Cleator Moor, had admitted dangerous driving, drink-driving and possession of heroin.
The court heard he had switched off his car lights during a high speed pursuit involving police in Whitehaven, on January 5, travelling at double the 30mph limit and driving "round and round" town streets.
He was "red-dotted" with an officer's stun device when he initially failed to stop walking after getting out of his car.
Ryan was back at the crown court today when he admitted failing to comply with the requirements of his community order.
He had not attended planned phone appointments on October 16 and January 14.
Prosecutor Tim Evans said staff had shown "professional judgement" and "tolerance" towards Ryan before proceeding with formal breach proceedings.
Sean Harkin, defending, noted Ryan had not committed any offences since last January and completed almost half of his unpaid work hours in trying times.
"He is somebody who is motivated to stay out of trouble," Mr Harkin insisted.
After hearing submissions, Judge Simon Medland QC ordered Ryan to complete a six-week electronically monitored night time curfew for his failings.
"These are not merely phone calls," Judge Medland told Ryan. "They are there to help you to stop offending and keep yourself on the straight and narrow."
"You are the master of your own destiny. You are responsible for your place in the world and the consequences of your actions," added the judge.
"This is your chance, and you have had it."