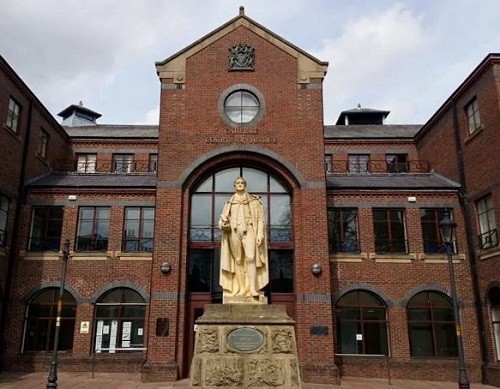 A Carlisle man who punched and spat at a police constable and assaulted other officers as attempts were made to arrest and subdue him has been jailed for a year.
Reece Bellas, 29, had been circulated as wanted for a separate alleged offence before a prolonged violent struggle on February 17.
Police went to an address in the city's Upperby area, finding Bellas initially passively resistant and then aggressively so. Bellas swung a punch at one PC which did not connect.
But he then punched a second officer to the right eye with force as he tried to help his colleague, causing bruising, swelling and blurred vision.
During the struggle, he also pulled and twisted the same officer's ear. "He describes the pain as excruciating and thought some serious damage was going to be done," prosecutor Brendan Burke told Carlisle Crown Court today.
Incapacitant spray was used after Bellas kicked out. He then banged his head on the inside of a police van and, when told he would be placed straight into a cell in custody, warned: "There's going to be a bloodbath. Watch what happens."
Bellas, of Newtown Road, tried to eat his own mattress and then spat first at the officer he'd earlier punched – who used a pillow to block the spittle – and then projected saliva on to the back of a sergeant's head. He admitted one actual bodily harm assault and two emergency worker assaults.
The court heard his written apologies had since been sent to the officers involved, and that – other than this day – he had been making genuine attempts to turn his life around after previous offending.
"These officers put themselves at continued and daily risk by going into homes, confined spaces and into cells," Recorder Richard Archer told Bellas as he passed sentence. 
"When they do that during the course of a global pandemic, they expect and – in my judgement – deserve the protection of their own health by the sentences that the court imposes."