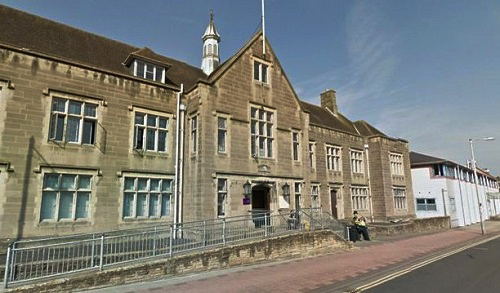 Magistrates said they were "seriously unimpressed" after hearing that a man "kicked off" while inside an accident and emergency department at a Cumbrian hospital.
Carlisle's magistrates' court was told that Connor Daniel Challenor "kicked off" in the accident and emergency department at the Cumberland Infirmary in Carlisle in the early hours of February 19.
The 23-year-old pleaded guilty to the use of threatening and abusive words and behaviour likely to cause harassment, alarm or distress.
Rachel Dixon, prosecuting, told the court the defendant was found by police having suffered head and face injuries, he was taken to the hospital for treatment.
While inside the Atrium at the hospital, he became aggressive towards staff and police officers.
Challenor was shouting very loudly and swearing in the public area of the hospital and made a "veiled threat" to a man he knew while in hospital, the hearing heard.
His behaviour was described as "unacceptable" due to the presence of vulnerable members of the public.
Despite numerous requests to be quiet, he kept on swearing. He was then arrested for a public order offence.
Challenor, of John Street, apologised for his behaviour and explained he had mental health issues at the time, but was attacked and had his head "stamped on" and his mind just shut down.
Magistrates were also told Challenor had 14 previous convictions for 37 offences, some for these for public order offences.
Challenor was told magistrates were "seriously unimpressed" with his behaviour.
Presiding magistrate Paul Baird said the offence was against hospital staff and police officers, and that his behaviour would not be tolerated by this court.
He was fined £120, ordered to pay prosecuting costs of £85 and a £34 victim's surcharge. For the breach of the magistrates' suspended sentence, there was a fine of £40. Crown court will be notified of his breach.