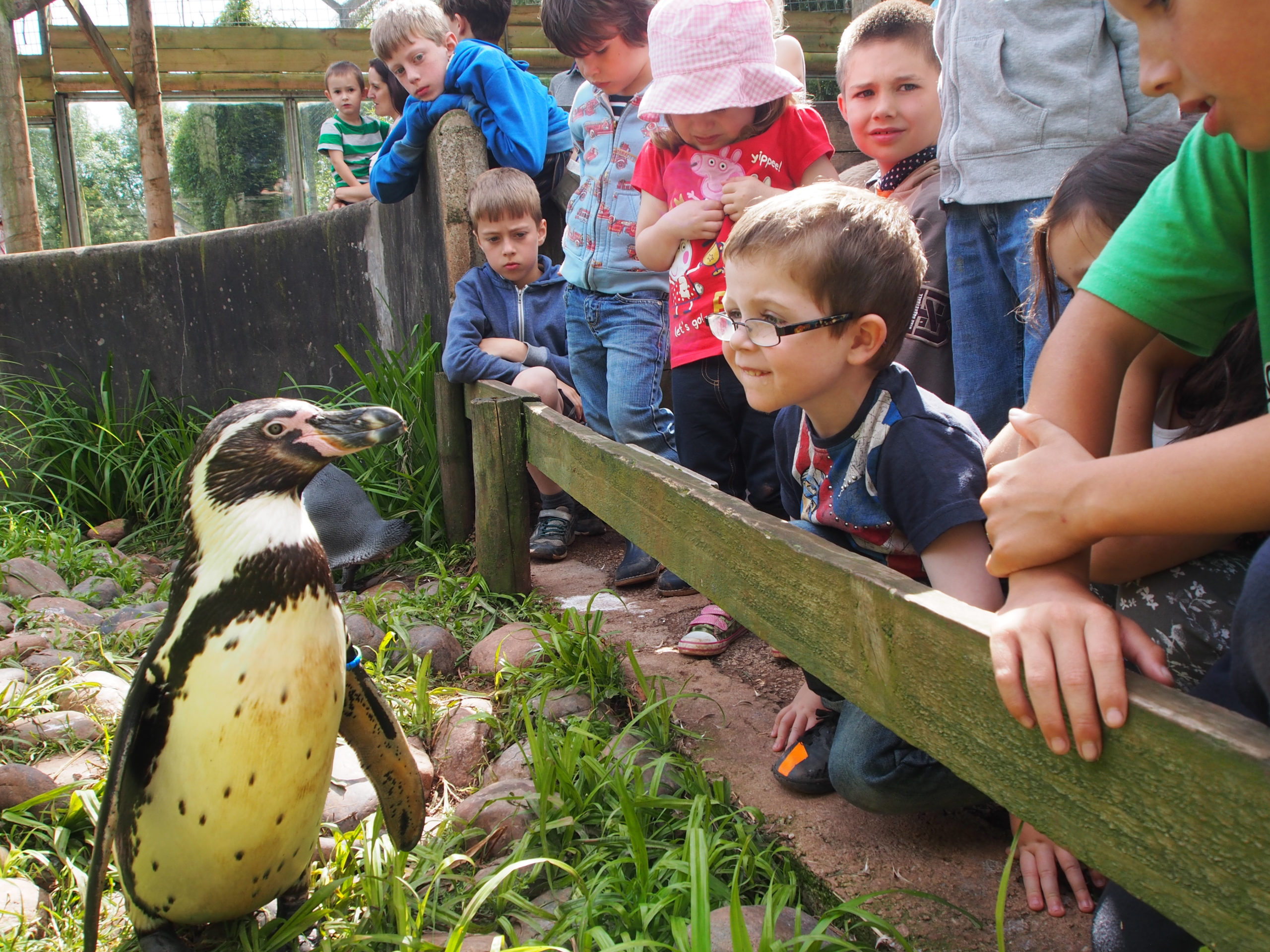 Council inspectors have concluded that progress has been made at a Cumbrian zoo but that there is still some way to go.
Barrow Borough Council inspectors visited the South Lakes Safari Zoo in Lindal-in-Furness on March 15 and March 16 and prepared a report for the authority's licensing regulatory sub-committee.
The committee is due to meet this afternoon and is expected to grant a licence to the zoo on the basis it meets a set of conditions outlined in the report.
One of the findings of the inspection was that some of the animals at the zoo still belong to Mr Gill, the zoo's former owner, and are managed by the Zoo Investment Group on his behalf.
Early this year the zoo's lease and service agreements were bought from Mr Gill by the Zoo Investment Group, who now act as the landlords for the site.
The inspectors' findings included:
Provision of food and water
Animals were provided with a high standard of nutrition.
Food and drink supplied are appropriate for the species.
Food and water are not kept hygienically – no clear labelling of meat in the freezer or evidence of rotation of feed. The hay/straw barn is shared with the maintenance barn, meaning surplus equipment or fencing interposes with the food.
Food and water are prepared and supplied to the animal hygienically.
Provision of suitable environment
Animals are not provided with an environment well adapted to meet the physical, psychological and social needs of the species – despite works to improve drainage, the Africa plains paddock is in 'a poor condition', with no grazing available for these animals for large parts of the year. The UV lighting was also found not to be working in one of the reptile enclosures.
Additional heaters and ventilation have been installed since the last inspection in the giraffe and cat houses.
New sheets for recording environmental parameters are 'innovative and of a high standard'.
There are not satisfactory measures to safely confine the animals – new entrances to the maned wolf and meerkat enclosures do not have a double-doored system.
Animal enclosures do not have sufficient shelter and refuge areas  – there is no shelter for animals locked out of their houses on Africa plans. Flamingoes do not have a refuge area.
Animal enclosures do provide sufficient space.
Cleaning of the accommodation for animals is satisfactory.
Standard of maintenance is adequate for buildings – temporary accommodation for the terrapins and turtle is 'poor' however. The penguin pool safety wall is in 'poor condition' and 'potentially dangerous'. There are plans for a new penguin enclosure.
All drainage is not effective and safe – flamingo paddock has excessive rainwater with no effective drainage.
Provision of animal health care
Animals are provided with a high standard of husbandry.
Animals on display to the public appear in good health.
Observations of condition and health are made and recorded – record sheets are of a high standard.
Animals receive prompt and appropriate attention when problems are noted.
On-site veterinary facilities are adequate.
Adequate reserve accommodation is available for the isolation of animals for assessment, treatment, recovery and quarantine.
Satisfactory measures are in place to prevent the intrusion of pests and vermin into the zoo premises and general press control and sanitation are effective.
Provision of an opportunity to express most normal behaviour
Animals of social species are not maintained in compatible social groups – some herd species have been solitary for a considerable period of time, e.g. nyala and red ruffed lemur.
Provision of protection from fear and distress
Animals are handled by or are under the supervision of appropriately experienced staff.
Physical contact between animals and the public are consistent with the animals' welfare.
Interactions between animals are not excessively stressful.
Transportation and movement of live animals
Conservation, education and research
There is no evidence provided from the last three years, however, the zoo is initiating research projects involving native bee surveys, turtle and terrapin trap tests. The zoo is involved with a bushmeat dog detection project, where they are training a dog prior to going to Africa.
Breeding of wild animals in captivity is taking place – involved in several breeding programmes such as rhino and red panda.
The zoo is promoting public awareness and education of conservation of biodiversity.
Animals are not managed in a way consistent with the conservation needs of the species – animals in the Africa exhibit have a very limited ability to graze due to the poor state of the paddocks, although attempts have been made to expand the hard standing.
There are a number of single animals of long-standing that needs addressed.
Public safety
There are not satisfactory measures in place to prevent the escape of animals – the new outside area of the meerkat enclosure – although not in use yet – will not prevent escape.
Satisfactory measures are in place to be taken in the event of any escape.
Escape drills are not carried out four times a year, as required.
Stand-off barriers don't appear adequate – they are insufficient in a number of areas, especially the meerkats and anteater enclosures.
Special safety requirements for walk-through or drive-through exhibits are not adequately met – retaining electric fencing is within access of adults and children.
Zoo records
One issue was raised about stock records for the inspection were neither completely accurate nor reflecting one full year.
Miscellaneous
Staff with no PPE were seen cleaning the primate house.
No lay person is on the committee looking into ethics at the zoo.
Overflow car park is being used as a rubbish/waste tip.
Associated legislation
Electrical equipment is not routinely serviced – wiring that might or might not be disconnected was observed in many areas and behind the scenes, there is excessive use of multi-sockets. In the keepers' meat kitchen a non-waterproof multi-socket used for the fridge was found.
The required needs of disabled visitors are not being met – many paths are in poor condition due to damage from tree roots, excessive rainwater and machinery, meaning access for disabled people in some areas is severely limited.
Compliance check including licence conditions
Inspectors said they were "impressed with the improvements made to the zoo since the last inspection but that they believe there is still much to do before the zoo meets the high standards of Secretary of State's Standards of Modern Zoo Practice across the whole site".
It was recommended that the licence be approved subject to conditions to address the issues raised.