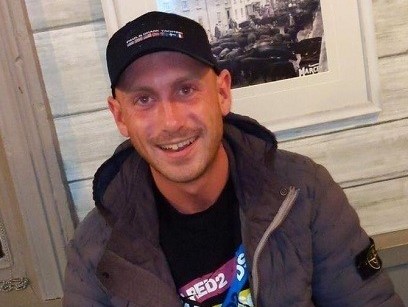 A police constable was bitten on the arm by a large dog at the Carlisle house where Lee McKnight had been brutally attacked, as police began arresting suspects in the hours after his death.
As the prosecution neared the end of its case in the trial of six people accused of Mr McKnight's murder, a list of agreed facts — information compiled with the consent of all legal counsel — was read to jurors.
These stated that previously presented photographs and maps, along with plans of the field and riverbank close to the water in which Mr McKnight's body was found just before 5.30am on July 24 last year "accurately reflect what they purport to show".
Plans of an address at Charles Street where Mr McKnight is said to have been attacked before being transported to the River Caldew in a Nissan Navara pick-up were said to "accurately reflect" the layout and dimensions of the property".
Also accurately reflected were computer-generated images of injuries to 26-year-old Mr McKnight, along with a body map showing injuries to one of the men on trial, Jamie Davison. These were seen after he was arrested.
Carlisle Crown Court has heard Davison was one of three people detained as a PC and his colleagues attended the Charles Street house and forced entry at 7.50pm on July 24.
"At 7.55pm he arrested and cautioned Carol Edgar on suspicion of murder," prosecutor Tim Evans said as he read the agreed facts into the record.
"Whilst awaiting transport to take her to the police station, he was bitten on the arm by the large dog present in the premises.
"In January, 2020, a social worker attending (the address) saw a large dog called Toby, described as a 'huge dog, a bull mastiff-type and he is around 50kg', and as 'very hyper' when the door was being opened, growling and with Carol Edgar trying to control him.
"This dog was 'quite animated' during her attendance and Carol Edgar took the dog elsewhere before opening the door to the social worker."
Jurors have heard it was "agreed by everybody in this case that the dog was not present" at the time of the attack on Mr McKnight.
Coral Edgar, 47, had moved into Charles Street in January, 2020, after losing her own tenancy. Her daughter Coral Edgar, 26, who like her mother is also on trial, was in the process of having her Charles Street home repossessed.
Those proceedings were suspended due to COVID, but were still extant.
Jurors were told various items of property were removed by police from the address, including "three riding crops from a shelf in the kitchen".
Carol Edgar's Navara was found in the area of Wreay, south of Carlisle, at 11.39am on July 28.
In a statement to police, Mr McKnight's mother, Wendy, had confirmed her son was a "strong and confident swimmer".
The body recovered from the River Caldew was confirmed as Mr McKnight at 10.10pm on July 24.
Carol Edgar, Coral Edgar, Davison and three other men deny murder.
The trial is due to resume on Tuesday next week.