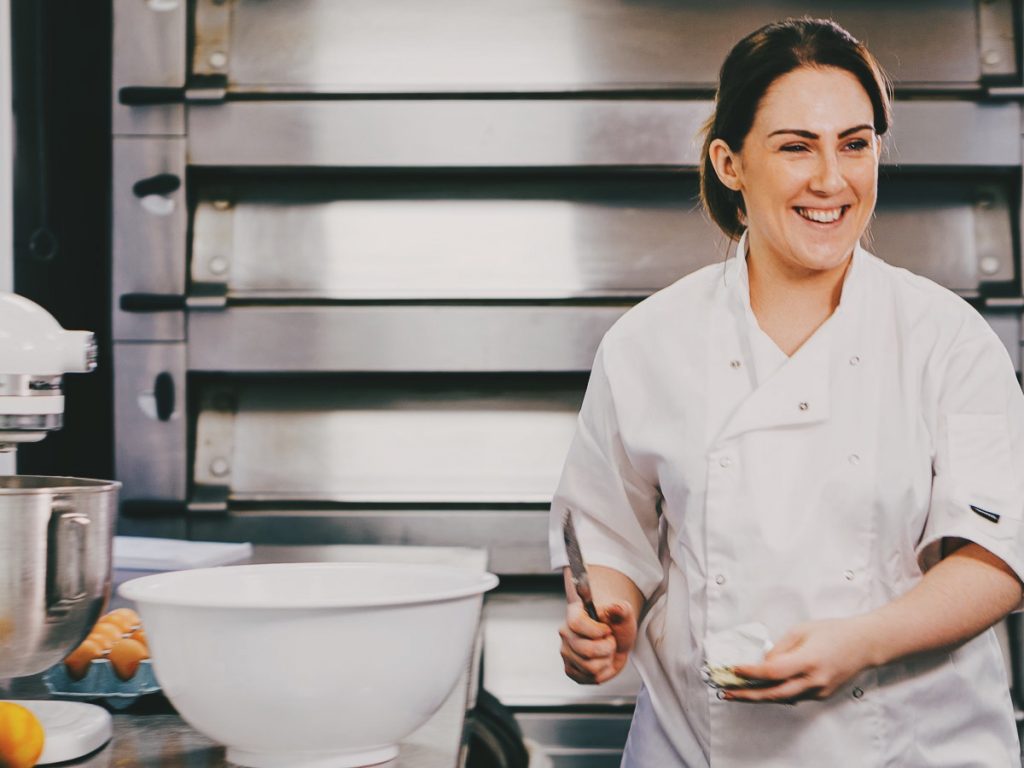 A Lake District Farmshop goes out with a zesty flourish as Cumbria's marmalade ambassador helps the team at Tebay Services create a new marmalade cake.
The fourth episode of Channel 4's four-part documentary series about Tebay Services features Jane Hasell-McCosh, founder of the World's Original Marmalade Awards and the creator of the Dalemain Marmalade sold in Tebay Services' Farmshop.
"Making marmalade is good for your mind, your body and your soul," said Jane, who invites Tebay's food development team into her kitchen at Dalemain Mansion near Ullswater to choose one of her marmalades to inspire a new cake recipe.
As well as founding the Marmalade Awards, which raise around £20,000 every year for Hospice at Home, Jane has launched a range of marmalades made to family recipes both old and new – including recipes from a 17th-century recipe book discovered in Dalemain's attic.
One of the bestsellers is George's Marmalade, a bright, bittersweet Seville orange and lemon preserve named after Jane's son. It impresses Tebay's bakers so much that they start a competition – judged by their colleagues in a tense bake-off – to develop a new cake recipe to show it off.
Day-to-day operations behind the scenes at Tebay Services Farmshop & Kitchen are at the heart of the finale of A Lake District Farmshop, which was filmed last autumn by Purple Productions.
Apprentice butcher Ryan prepares for the final assessments that stand between him and his dream of becoming a fully qualified butcher.
Hotel receptionist Glenn joins his colleagues on a training day with Kirkby Stephen Mountain Rescue Team, a volunteer-run charity that has close links with Tebay Services and raises half of its annual running costs through foyer collections at its motorway service areas.
Meanwhile the design and marketing team swaps laptops for power tools to install the festive displays they've crafted themselves – including handmade garlands of dried real oranges.
As they work until late filling Tebay Services with seasonal scent and Christmas cheer, despite the shadow of a pandemic, they epitomise the spirit of this heart-warming series celebrating people who love what they do.
A Lake District Farmshop concludes on Saturday at 8pm on Channel 4. The first three episodes are now streaming on All4.
More about A Lake District Farmshop
Meet the pie maker carrying on in memory of her dad here.
Meet Jake Winter – the youngster preserving a Cumbrian brand here.
Read our review of the first episode here.
Meet the record-breaking potter who stars in episode two here.
Find out more about the series here.
Meet the butcher and baker who are integral to Tebay Services here.
How COVID-19 brought ramen to Tebay Services.
How did Tebay Services start life? Find out here.