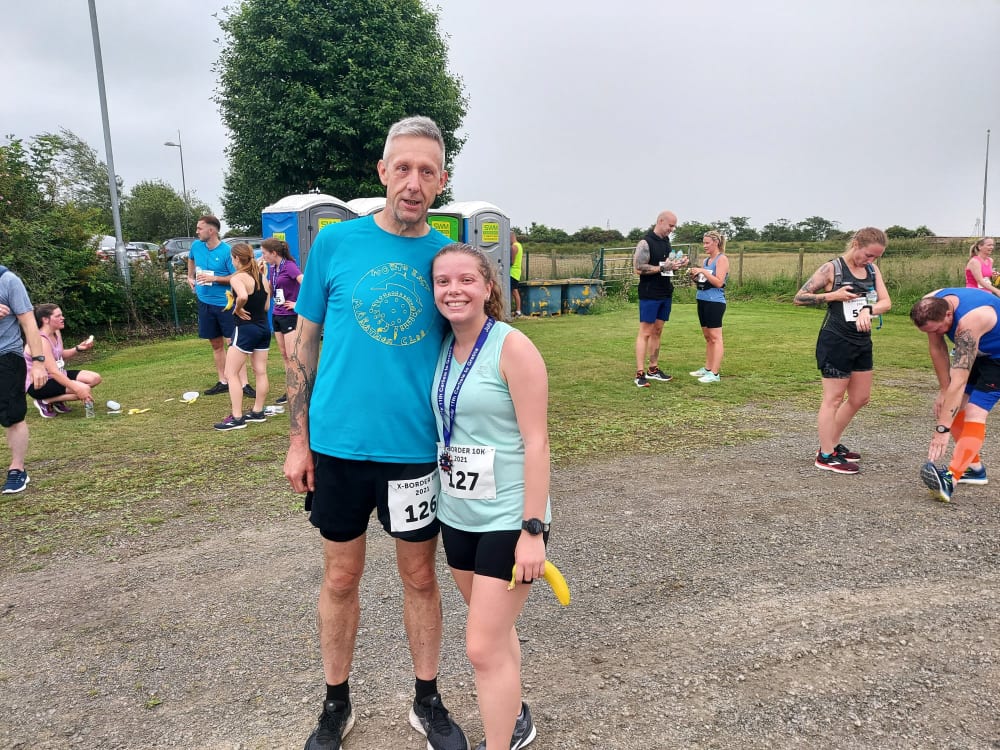 A dad is to run 235 miles in just six days to raise money and awareness for a condition his daughter suffers from.
Ian Spriggs, 54, has already run the 87-mile length of Hadrian's Wall path in one day and completed a number of marathons and ultramarathons.
Each time he goes one better with his challenges. He raises money and awareness for PKU, a condition that affects his daughter.
In the UK currently, the only way to manage the condition is a low-protein diet, which means Molly must supplement her diet with artificial protein. NSPKU, the charity which supports those with PKU and their families, has long campaigned for a drug called Kuvan to be made available on the NHS.
"It would have a massive impact, an absolute life-changer," said Ian, who works as a caretaker at William Howard School in Brampton and lives nearby.
The NHS and its regulators have so far refused to fund Kuvan on costs grounds, but NICE – the regulator for new NHS treatments – is now considering the authorisation of Kuvan for all those under 18.
It will publish the findings of a review into the clinical and cost-effectiveness of the treatment on August 18.
But Ian, like NSPKU, believe the treatment should be made available to everyone who would benefit from it.
"It would be the biggest game-changer she has ever known," said Ian.
"She can eat 10 per cent of all food now and this would help her to eat 60 or 70 per cent and that would mean a whole new world for her."
Ian believes it is unfair to allow a child to enjoy the benefits of the treatment to then have it taken away at the age of 18.
NICE has so far stated that the treatment is not cost-effective for adults.
Ian's latest challenge will see him join with a group of fellow NSPKU supporters from across the country to complete 235 miles over six stages. It will start in Deadwater on the Scottish border and will end in Chester, near the Welsh border.
The event requires runners to be self-sufficient, receiving only water from organisers at checkpoints and at camp.
"The only thing supplied for us is our tents, the rest we have to carry ourselves," said Ian.
"It blows all of my other challenges out the water. It is far far worse than doing 100 miles and anything I have ever done.
"I have done 10 marathons in 10 days and I thought that was ridiculous but I managed to get through it."