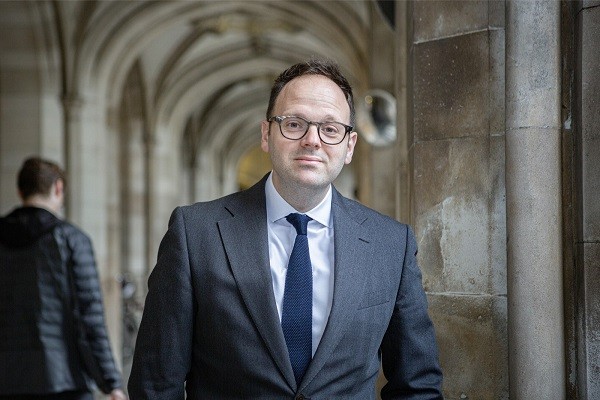 The MP for Barrow and Furness is teaming up with local residents and neighbourhood watch groups to help deter unwanted doorstep callers from knocking on doors.
Simon Fell is inviting residents from across Furness to display a door window sticker warning unsolicited door-to-door sales people not to knock on the door.
The sticker has lots of information to help protect residents' identity, property and neighbourhood from unexpected callers.
With a background in combating cybercrime and fraud, Mr Fell is running the campaign to help raise awareness of the dangers of cold callers.
He said: "I know from chatting to local residents from across Furness that nuisance cold callers and door-to-door salespeople are not welcome in many of our neighbourhoods.
"I wanted to provide some handy information for residents, along with a clear message to any unwanted doorstep callers, that can be easily installed and displayed.
"I hope that my stickers can help a number of residents to stop fraud by deterring unwanted doorstep callers."
As well as displaying a prominent and explicitly clear message that doorstep callers aren't welcome on one side of the window sticker, the other side contains useful contact telephone numbers such as trading standards, crime stoppers and citizens advice.
The stickers can be requested by visiting www.simonfell.org/saferneighbourhoods or by calling 01229 314 220.
The stickers are free.