Keswick-based Lakeland Rowing Club put in a multi-medal-winning performance in challenging conditions at the North of England Sprint Championships at the weekend.
Eighteen members, aged from 13 to 64 – some of whom learned to row only this spring – returned from the event at Hollingworth Lake, near Rochdale, with a six medal haul.
It was a first taste of racing for many of the juniors, who recently graduated from the club's learn to row programme, and, despite cold and very windy conditions, they performed impressively.
Luca Regan-Teasdale, 15, of Dacre, was first off in his inaugural race in a single scull.
He won his heat comfortably and just lost out in the final to much more experienced rowers.
The club also put forward quads – boats containing four scullers – in the under-18, 16 and 15 age categories, with several crew members also entered in double sculls, a boat class that requires highly developed balance and steering skills.
The club's senior rowers brought home half-a-dozen medals after coming through their respective heats.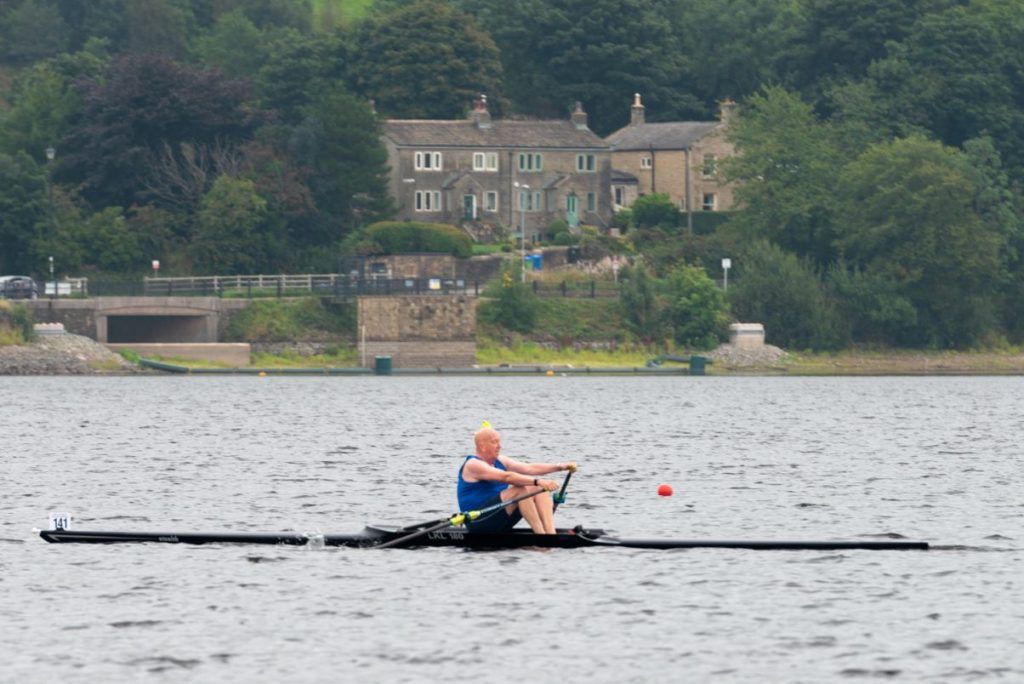 Eaglesfield duo Nick Cowan and Sam Ayers won a close all-Lakeland final against Celia Whittam, of Troutbeck, and Gordon Jack, of Greysouthen, in the E/F mixed doubles class (average age 55-64).
Celia took the women's F singles crown (for rowers aged 60-64), and Nick triumphed in the men's E singles (age 55-59) in the final against Gordon.
Sam and Julia McCumiskey, of Keswick, took top spot in the women's C/D/E doubles (average age 45-59); Julia rowed to victory in the D mixed doubles (age 50-54) with Graeme Mactavish, from Bolton Low Houses, and Nick and Graeme won the men's E/F doubles.
Julia, who is also Lakeland RC's junior co-ordinator, said: "The event was a wonderful introduction to racing for our new rowers. Our young crews have a lot of potential and it will be exciting to work with them as they progress.
"Thanks to a generous grant awarded by Allerdale council from Sellafield Sports Fund earlier this year, Lakeland was able to purchase new equipment more suitable for younger and lighter rowers.
"This has enabled the club to recruit juniors at a younger age, as larger, more established clubs already do, in order to develop them over a number of years."