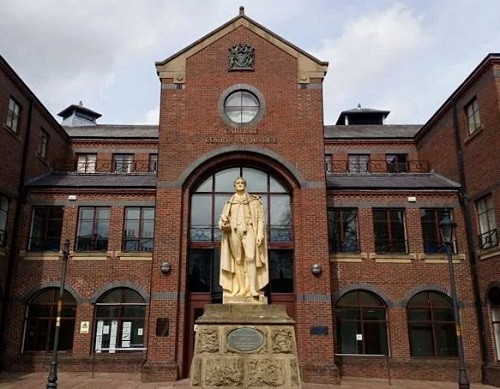 A dad who repeatedly lied and failed to admit he dropped his eight-week baby on her head, causing a brain bleed and having to undergo unnecessary medical procedures, has been given a suspended prison sentence.
Carlisle Crown Court heard how the man, from the Eden district, dropped the infant in late 2017 when he was left alone with her while his wife went upstairs.
When his wife returned having heard a cry, the baby was "clearly unwell, limp, grey" and not breathing properly.
As an ambulance was called, the dad claimed the youngster stopped breathing while being fed.
After initial emergency treatment, the baby underwent a CT scan which revealed a subdural haemorrhage. In the followed days, she suffered seizures and was treated by antibiotics.
Further tests revealed other haemorrhages. Yet her father maintained this account and continued to deny any responsibility throughout High Court child care proceedings brought to determine what had happened.
Prosecutor Charles Brown said it was only in March, 2019, while talking to two social workers, that the truth emerged.
"The defendant became distressed," said Mr Brown. "He confessed that he had picked the child up, slipped, dropped her and that she had landed face down on the floor."
The injuries were assessed as being indicative of a non-accidental injury, caused by "shaking or a sudden stop".
Mr Brown added: "Both parents were under suspicion of responsibility."The majority of medical examinations which the toddler underwent had been necessary.
But Mr Brown said additional procedures were conducted — and there was separation from relatives — due to the dad's repeated failure to admit what had occurred.
The man, who can't be identified to protect the identity of the child, admitted one offence of cruelty to a person under 16 years, and was sentenced today.
Kim Whittlestone, defending, said the man "was and is a loving father" who made a "disastrous decision".
"At the time he just felt overwhelmed for the reasons outlined in the (probation service) pre-sentence report," said Miss Whittlestone.
The man, his wife and, more importantly, the child, had been "impacted significantly". "He takes full responsibility for that," added his barrister.Judge Nicholas Barker concluded there was a realistic prospect of rehabilitation, and suspended a seven-month jail term for two years.
The man must complete a rehabilitation requirement and 180 hours' unpaid work.Judge Barker said he had told a "litany of lies".
"I am satisfied that the lies were borne out of a lack of maturity by you, a lack of real understanding of what was required," said the judge.
"But almost any parent will understand that whatever your personal concerns were, there was only one right thing to do: that was simply to tell."
He added: "There has been a gross, extended waste of time and resources."