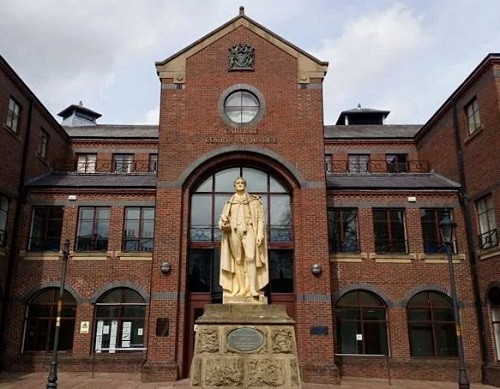 A registered sex offender who admitted breaching a strict court order as he was about to take a lie detector test has been sentenced by a judge.
Robert Helps, 59, of High Hill, Keswick, was originally punished in 2017 at Aylesbury Crown Court for the making of indecent photographs of children.
Helps was given a suspended prison sentence and made subject to the rigorous terms of a sexual harm prevention order (SHPO).
This prohibited him both possessing electronic devices capable of internet connection without informing police for the fitting of monitoring software; and having any unsupervised contact with any child aged under 16.
But earlier this year, Helps flouted both conditions.
On June 25, he attended Cockermouth police station to take a polygraph test as part of his supervision by an offender manager.
Prosecutor Charles Brown told Carlisle Crown Court: "Prior to the test, presumably because he was about to undergo it, he admitted to the polygraph officer that he had an iPhone 12 in his possession since April this year."
An iPhone was located in his car and, when his home was also searched, a secret stash comprising more phones, a laptop, computer with keyboard and mouse, a memory card and digital camera was discovered.
There were also two Smart TVs and a further Apple device.
A second breach occurred on September 6 when the owner of a shop in Keswick contacted police to say Helps was working there. So, too, was a 15-year-old girl.
Helps admitted twice flouting the SHPO although his barrister, Judith McCullough, said there had been nothing deliberate or sinister about the breaches.
Neither had there been any nefarious activity with the devices nor inappropriate behaviour involving the teen shop worker.
"These proceedings represent a lesson learned for this defendant," said Ms McCullough.
But Judge Nicholas Barker told Helps: "You, at heart, are in denial of your offending history."
He added: "These SHPOs are there to protect children and assure society at large that those that have a predilection of committing offences towards children will be supervised and regulated.
"You have thwarted that through the commission of these offences."
Helps was given a two-year community order. He must complete a two-month night time curfew, a rehabilitation activity requirement and a sex offender treatment programme.