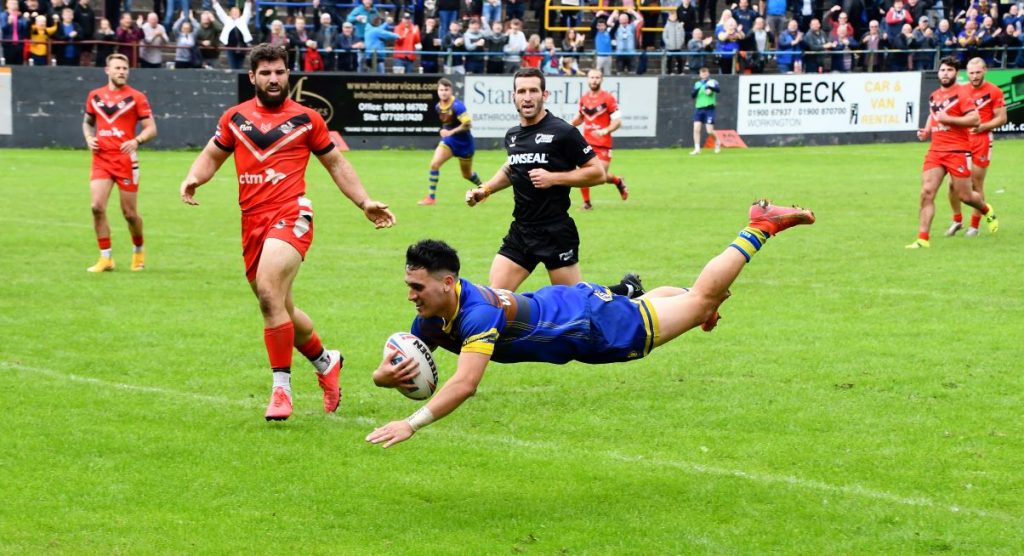 Nikau Williams, the last of Whitehaven's six overseas players, is set to return to the club.
The Kiwi scrum-half has been delayed because his parents had COVID and he tested positive, although he was not ill with it.
He is due to fly into Manchester tomorrow, January 13.
Two of the newcomers, who arrived last week, are coming to the end of their mandatory isolation so Will Evans and Geronimo Doyle, like Williams, won't be involved in Sunday's Ike Southward Memorial Trophy game at Workington.
Neither will Ryan King, who made a big impression on his debut season last year. He is coming to the end of his rehab and might be fit for the Swinton game next weekend, but if not certainly the opening Championship game at Leigh.
Hard-working forward Liam Cooper is the fifth member of coach Jonty Gorley's squad who is not available for Sunday.
Gorley said: "To be honest bringing the season forward did create a problem and we could have done with another two or three weeks to prepare.
"Our overseas players were late in going back through COVID and that also delayed their return so we haven't had them as much as I would have liked.
"Because of COVID issues there have been times when we've only had 13 or 14 players but they have all delivered quality sessions."
For the game at Derwent Park on Sunday, both sides will name a starting 13 and four substitutions, with eight interchanges.
"Most pre-season games become a free-for-all with so many different changes allowed but it's only right that because of the importance placed on Ike's match we stick to the basics and use 17," said Gorley.
The Whitehaven head coach watched Town's game at Barrow on Sunday, which they lost 24-12 and felt both coaches would be able to take positives from the game.
"Considering the number of players both teams had missing, and the number of trialists they used, I thought they both did well in difficult conditions," he said.
Haven will be having their first hit-out against Town and follow-up the week after at Swinton before the opening Betfred Championship game at Leigh on January 30.