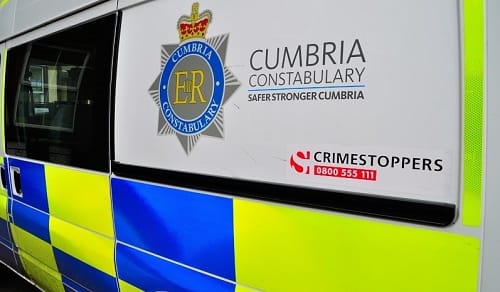 [P]olice are investigating the physically assaulted of a 13-year-old boy.
The incident occurred around 5:40pm, on Wednesday, 12th July 2017, on New Road, Whitehaven.
The boy was kicked in the leg by an adult male, but received no injuries.
The offender is described as a white man, around 25-years-old, approx. 6'3, short blonde hair, medium build, and with a tattoo on the back of one hand.  He was wearing a blue Nike t-shirt, blue shorts and brown shoes.
Anyone with information should contact PC 2248 Lazurek on 101, email [email protected], or call Crimestoppers, anonymously, on 0800 555 111.