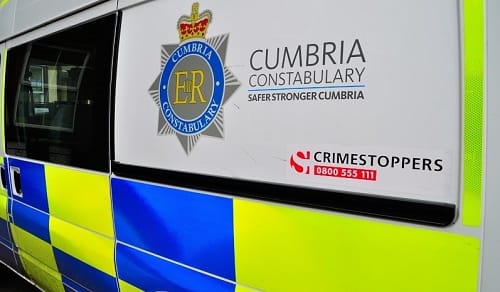 [P]olice are investigating the theft of sheep from a field between Great Strickland and Little Strickland.
Ten Suffolk Cross ewes in lamb were stolen at some point between the 22nd and 27th September. They have yellow tags in their left ears and have a red dot marked on their fleece between the shoulders.
Anyone with information is asked to email [email protected] or call 101 quoting incident number 81 of 28th September and ask to speak to PC 2279 Stephenson. Alternatively you can contact Crimestoppers, anonymously, on 0800 555 111.