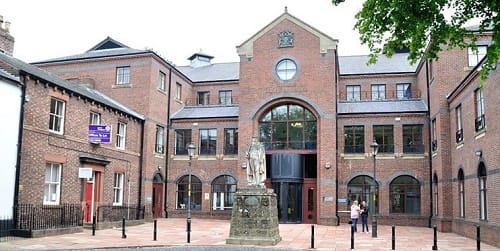 [A] WOMAN who had a screwdriver hidden up her sleeve when she went to a family's Maryport home has been punished.
Serena Robinson, 38, was sentenced at Carlisle Crown Court for an offence she committed on November 25 last year.
Robinson was said to have gone to the address of a woman in Maryport at around 7-15pm. As she talked to the female's 16-year-old daughter, a screwdriver was seen "up her sleeve".
Police attended and a screwdriver was recovered. Robinson later said she hadn't been violent with the tool, nor made any threats.
She was sentenced having admitted possession of an offensive weapon. She claimed to have concealed the screwdriver on her person "for my own safety" having been previously attacked in the street.
Judge James Adkin heard of the defendant's substance misuse, and "emotional wellbeing issues".
Robinson, previously of Queen Street, Workington, but now said to be of no fixed address, was made subject to a community order. This comprises 12 months' probation service supervision and a rehabilitation requirement of up to 30 days.