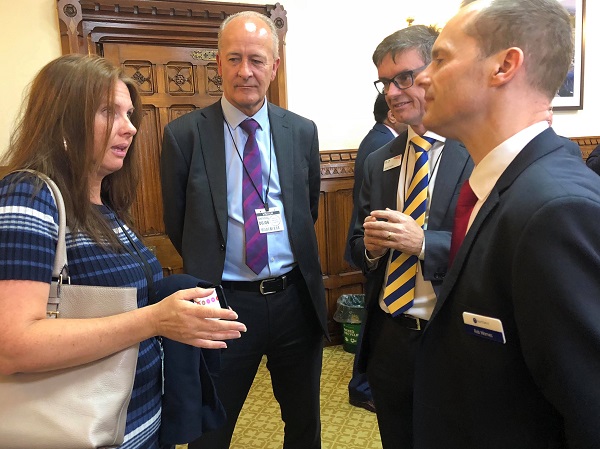 [T]he MP for Copeland has hit out at local rail provider Northern Rail following weeks of timetable disruption along the Cumbria Coast Line.
Yesterday, Mrs Harrison met with senior bosses from Northern and Network Rail to share her constituents concerns surrounding the dire state of the network.
On Sunday dozens of passengers were left stranded on platforms after the last service of the day was cancelled, just weeks after it relaunched in May after 40 years.
The session followed a meeting between Mrs Harrison and the Transport Secretary, Chris Grayling to press the Government for urgent action.
Mrs Harrison said "I use the train regularly myself, my family depend upon it so I absolutely feel the pain and inconvenience of these delayed and cancelled services.
"The chaos of the last few weeks is utterly unacceptable and whilst the promise of new, longer, more comfortable trains equipped with WiFi and device plugs in December is welcome, being stranded on a platform or missing connecting trains, flights, medical appointments, or being late for work or school, it is no comfort whatsoever.
"I will be publishing every delayed and cancelled train on my Facebook page to allow my constituents to monitor what must be a more reliable service over coming weeks."
Over the past weeks, 22 services were cancelled between Whitehaven and Barrow, while passengers faced finding alternative travel routes after a further 16 services were cancelled between Barrow and Whitehaven.
Sharon Keith, Regional Director, Northern said: "Today's parliamentary event was an opportunity to explain how Northern and Network Rail are working hard to fix this problem.
"The temporary timetable is in place on some parts of our network in the North-West and will take a few days to bed in but we are seeing less late cancellations than last week and we are hopeful they will reduce further."