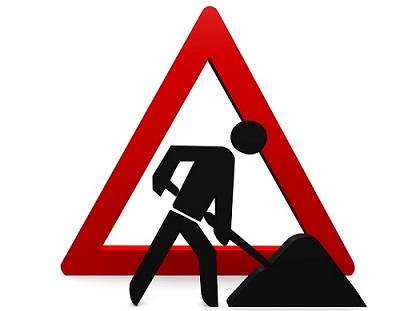 Cumbria County Council's highways team have discovered a significant issue with the retaining wall above Stoney Lane, adjacent to Queens Road in Kendal.
The wall has deteriorated over time and is beginning to pose a threat to those living nearby as well as to pedestrians and motorists. Recent investigations have determined that urgent repair works are necessary to prevent the collapse of the wall, which is being monitored daily.
Queens Road will be closed from Monday 4 March and it is anticipated that the work will take up to four weeks to complete. However, it is not possible to determine the full extent of the damage and the state of the ground structure until the work starts, and so this time scale is an estimate.
The dismantling and rebuilding of the wall presents a number of safety risks, both to members of the public and operatives undertaking the repair and the full width of the road is needed to provide a safe working environment and to protect the public. Specialist plant equipment will be used, which needs to be positioned in a safe location, on the opposite side of the road to the collapse. Unfortunately it will not be possible to only close half the road and allow traffic to continue to use a single lane of the road – the arrangement currently in place.
Cumbria County Council recognises that the closure of Queens Road will cause local disruption and inconvenience – for which we apologise, but this essential work is being undertaken as a matter of urgency. Our priority remains the safety of the public, contractors and our staff as we work to maintain and ensure the standards of our roads.
Cumbria County Council's Deputy Leader and local member for Kendal Strickland and Fell, Cllr. Peter Thornton, said: "We apologise for the delays and any inconvenience caused while this piece of road is reconstructed. The work is extensive and necessary to ensure the safety of local residents and all road users. We will keep residents informed on the progress and duration of the work."