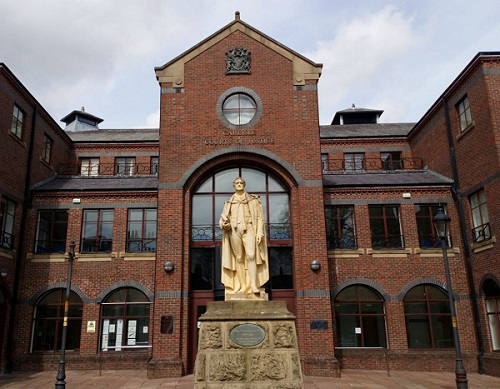 A PROLIFIC shoplifter has lost his appeal against the severity of a jail term given for his latest offending.
During summer 2017, Damien Spencer Bromley was made subject to a criminal behaviour order (CBO) banning him from entering Workington shopwatch scheme stores.
Within days Bromley, 27, flouted that order. And by the time he appeared before magistrates in March this year, he had clocked up more than a dozen other breaches.
Bromley received 220 days' imprisonment for trying to steal a £38 coat at Workington's Next, using tin foil to cover a security tag, breaching his CBO for the 16th time and two suspended sentences in the process.
His appeal against that punishment was heard at Carlisle Crown Court.
Bromley – homeless at the time of his latest offending – had since secured temporary accommodation. And a probation officer spoke of his "significant progress" as he sought to mend his ways.
But the appeal panel heard of Bromley's 145 criminal offences. And his lawyer, Raymond Smith even conceded: "Of course Mr Bromley's record is not merely unenviable – it is woeful. He knows it is his behaviour that makes today's hearing an uphill battle for him."
Recorder Tim Hannam QC ordered Bromley's 220-day term to remain in force, concluding he had shown "persistent and repeated disobedience for court orders".