Following on from the success of the inaugural event in 2018 which saw 330 walkers and runners "Leg it for the Royal British Legion" entries have opened for this year's event.
#Legit2019 will take place on Sunday 7th July 2019 and again will have a city based 5k walk/run & 10k run starting at 10am.
All entrants will receive a goody bag, runners a vest and walkers a t-shirt and a medal and 100% of the proceeds raised will go to the local Poppy Appeal.
Entrants' registration fees will be donated to the Poppy Appeal and any sponsorship money raised will also be added to the local Poppy Appeal total. There is no minimum sponsorship required though.
The team invite you to come along on the day and join the celebration in Carlisle City Centre and along the route. There will be stalls in the City Centre, so come along and enjoy the day.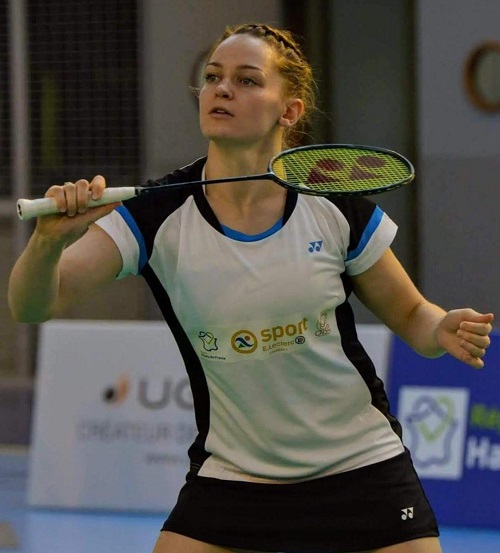 The event will be started this year by Lauren Smith. Lauren Smith is a Carlisle born international English badminton player. With 8 English National Championship titles to her name (7 Ladies and 1 Mixed Doubles), 5 Commonwealth medals and being a member of Team Great Britain at Rio 2016 Summer Olympics Lauren has competed at the highest levels in her sport.
Lauren said: "It is always nice to be home especially supporting local events. I am both honoured and delighted to be starting the 2019 Leg it for the Legion event in Carlisle. Good luck to everyone taking part and see you there."
Jenny Meadows, Olympic athlete has also sent a message of support having met Sue at the Active Cumbria Awards in November 2018. "The Leg it for the Legion event sounds like the perfect personal challenge that also benefits a great cause.  I would encourage anyone, young or old, experienced or novice to give it a go.  These events unite so many people whom are taking part with a common goal. Please sign up and I wish Sue and Judith all the best with their event"
Register today by visiting:
https://britishlegion.primoevents.com/ps/event/LegitfortheRoyalBritishLegion
Judith Reay, Community Fundraiser, says: "We were delighted with our first event last year but really hope we can make #Legit209 even bigger!
Again, the event will start with a two minute act of Remembrance, remembering together all those who have served, sacrificed and changed our world.
"The proceeds from entry sales and any sponsorship that participants raise will be donated to the Poppy Appeal. These vital funds support the work of the British Legion in every postcode throughout Cumbria, our phones never stop ringing. So by 'Legging it for the Legion' every single walker and runner is helping to support the needs of our Armed Forces community."
Sue Hunter, Branch Welfare Chair and former Cumbria Woman of the Year says: "It is fabulous that the people of Carlisle, and beyond, supported this event last year. We are excited to be holding this community run event again and hope you get behind it and ensure that #Legit2019 is a success."
For further information, please contact Sue Hunter or Judith Reay. Sue and Judith are also looking for volunteers to help on the day.
Registration details can be found via this link https://britishlegion.primoevents.com/ps/event/LegitfortheRoyalBritishLegion
or via the Facebook page @cumbriapoppyappeal