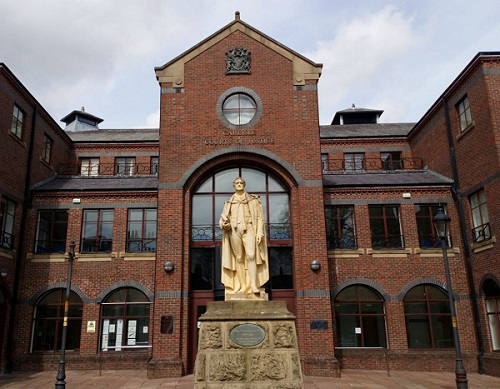 A TEENAGER has continued to deny that he had a role in a "county lines" supply plot which saw class A drugs trafficked from Merseyside to Cumbria for supply to addicts.
A jury at Carlisle Crown Court has heard that 13 people admit being part of what the prosecution say was a "major" conspiracy to peddle heroin and and crack cocaine between June and November last year.
But three people deny being involved. Carlisle residents Daniel Brennan, 32, Sharnee Dawkins, 29, and 19-year-old James Bailey, of Skelmersdale, are on trial.
Bailey began giving evidence yesterday, and was back in the witness box this morning (TUES).
During cross-examination by prosecutor Tim Evans, the teen maintained he had no drug-dealing involvement with one of several mobile phones – with a number ending in 166 – which are said to have been "key" to the plot; and which despatched mass message "text bombs" to potential customers.
Bailey became "close mates" with 25-year-old Liverpool man Dylan Yates, who admits the conspiracy charge. Bailey spoke of making six or seven lawful social trips to Carlisle, sometimes staying the night. He admitted he was suspicious, on occasions, about the activities of Yates, who had reassured him.
"You knew 166 was a drugs phone, didn't you?" prosecutor Tim Evans asked Bailey during his cross-examination. The teenager replied: "No. it was Dylan's phone. He was always on his phone."
Bailey, who also said he "didn't have a clue" about conspirators being arrested during the plot – added: "I guess I was just naive at the time."
The trial continues.