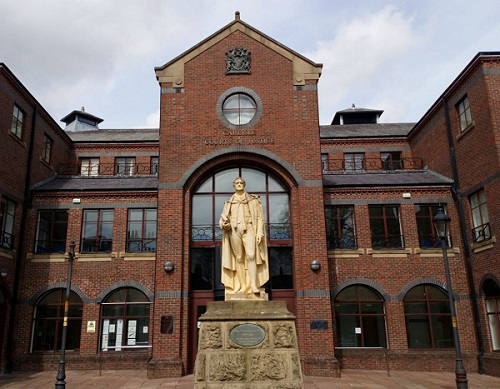 A MAN has admitted a Carlisle fuel garage shop robbery – and been warned he faces a long prison sentence for the crime.
Shawn McClean, 52, appeared at the city's crown court this morning (MON).
Over a video link from custody, McClean pleaded guilty to robbing a man of cigarettes and toiletries.
He also admitted damaging property – a shop till, scissors and a first aid kit belonging to Esso Garages UK.
Both incidents are said to have occurred at the Esso garage forecourt shop on Wigton Road.
McClean, of Stonegarth, Morton, Carlisle, further admitted a charge of indecent behaviour in a police station.
All three of his offences were committed on April 8 this year.
Judge James Adkin was told of the defendant's long standing mental health difficulties and how, in the period immediately before the offending, his "medication had been interrupted".
McClean's case was adjourned for the preparation of background information, including a psychiatric report. He is due to be sentenced at the crown court on June 10, and was remanded in custody in the meantime.
"You should expect a long custodial sentence," Judge Adkin told him.