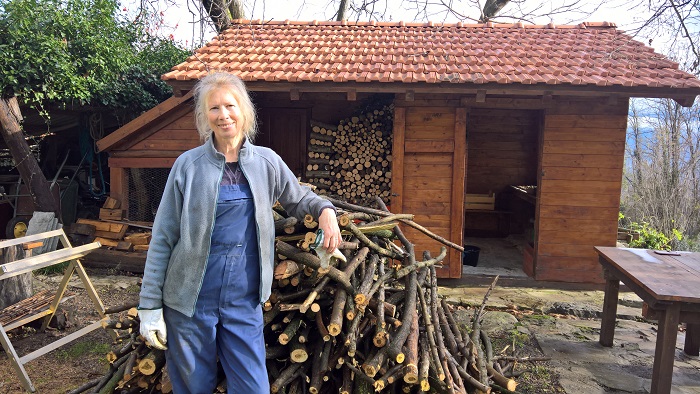 Tickets are now on sale for an evening of Italian delights in aid of the NSPCC that will include a special talk from Rose Castle's Head Gardener.
The Carlisle Central NSPCC Fundraising Committee is organising the themed event on the 31st May at Wetheral Village Community Hall, with the main attraction being a fascinating talk on the lifestyle of one particular area of Northern Italy, the cooking, the farming in Lunigiana in Northern Tuscany from Janet Queen, Rose Castle's Head Gardener and well known for her horticultural advice in Cumbria Life. The Italian theme continues with a scrumptious offering of wine and antipasti. Janet will also play some traditional Scottish music to round off the evening.
Meg Sunderland, Chair of Carlisle Central NSPCC Volunteer Fundraising Committee said "I would urge everyone to snap up a ticket for what promises to be an enjoyable evening's entertainment and an opportunity to learn more about a hidden area of Northern Tuscany. I am so looking forward to hearing Janet's talk, to hear about her experiences, all whilst raising funds for children who need our help and support."
Local Fundraising Manager for the NSPCC, Sandra Jones said: "The Carlisle Central Fundraising Committee never fail to delight in the number and variety of the events they kindly and tirelessly organise for the NSPCC. We can't thank them and Janet enough and I would urge everyone to buy a ticket before they sell out, for what promises to be a wonderful evening.
"Thanks to their efforts we can be there for even more children when they need us most, whether it be through Childline, our schools service or through the Carlisle service centre who run a number of therapeutic services for children and their families struggling with abuse and neglect."
The event is on Friday 31st May at Wetheral Village Community Hall, Cumwhinton Road, Wetheral, Carlisle CA4 8HE, with doors opening at 7pm. Tickets are £20 and are available from Meg Sunderland by calling 01228 560157.