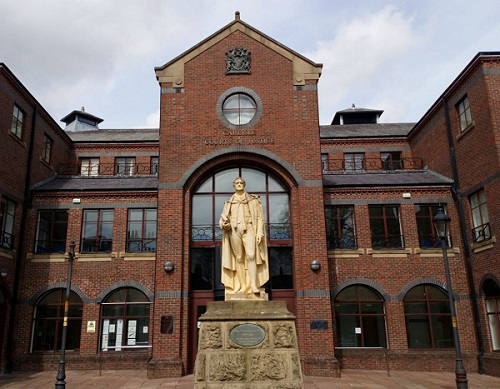 A SEX offender has been jailed for breaching a strict court order by twice walking through a public park.
Roger Thomas Scott, 45, was handed a suspended prison term in 2017. A judge heard how he had followed three girls around Hammonds Pond in Upperby, Carlisle, before committing a lewd act in front of them.
As part of his punishment, Scott was made subject an indefinite sexual harm prevention order. One of the terms prohibited him from entering parks and play areas.
But Scott found himself in more trouble on February 24. As he walked through Chances Park in Morton, Carlisle, he was met by an off-duty police offender manager.
She recognised Scott and advised him to leave the area immediately. He told her he was using the park as a short cut on his way to the shops. He was later interviewed by police, and also admitted he had gone through again during his return journey. "He knew he shouldn't be using it," prosecutor Gerard Rogerson told Carlisle Crown Court.
Scott, of the city's Partridge Place, admitted flouting the order. His lawyer, David Wales, spoke of the defendant's "extremely obstructed" mobility due to a degenerative back condition, and said he had shown "stupid, absent-minded forgetfulness".
Judge James Adkin heard Scott had "engaged well" with other elements of his original punishment, but jailed him for 17 months. "This is a deliberate breach," the judge concluded.