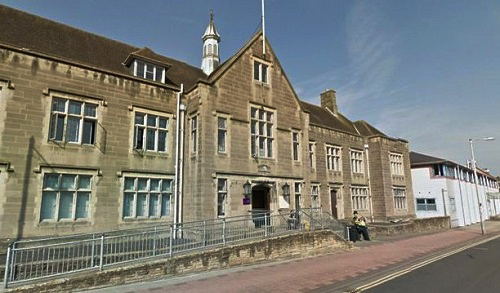 A Carlisle man who flouted a court restraining order for the second-time has received a custodial sentence.
Karl Lee Thomson, 41, of Lamb Street, Upperby, Carlisle, appeared from custody at the North and West Cumbria Magistrates Court.
He pleaded guilty to a breach of a restraining order which prohibits him for contacting his ex-partner by any means including any contact on social media, this order was imposed in March this year and lasts until March 2020.
Thomson contacted his ex-partner between Thursday 8th and Saturday 10th August, by making a large number of telephone calls and attended her home address more than once in a few days.
On one occasion he went through the front door and just sat down on a sofa, he eventually left but returned the next day, he then told his ex-partner "your tyres on the car are slashed, who-would do that" he said, the court was told the victim told police she suspects him, he denied this.
There were over 17-telephone calls in a two-day period, the judge was told these were persistent breaches of a court order.
Paul Tweddle for Thomson commented he has had health and alcohol problems and has been homeless, in the past living a chaotic lifestyle, but he now has his own flat.
Before passing sentence the judge amended the restraining order, in that he is now also banned from entering the street where his ex-partner lives.
Thomson was sentenced to six-months in prison, the judge said he will serve half if prison and the rest in the community and on his release be under the supervision of the Probation Service for one-year, he also has to pay a victim surcharge of £122.