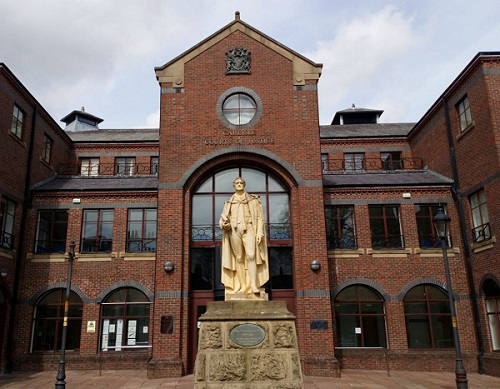 A MAN has told a jury he was not behind the wheel of a car which drove directly at a police officer in Windermere.
Michael Patrick Kinsella, 44, is alleged to have driven straight at PC David Tortoishell on Claife Avenue in the early hours of June 8. But Kinsella denies charges alleging dangerous driving and assault with intent to resist arrest, and is on trial at Carlisle Crown Court.
PC Tortoishell has told jurors how a Vauxhall Astra drove straight at him at 1-20am. Had he not jumped out of the way, he said: "I would have gone over the bonnet."
He told the jury he recognised the driver, saying: "I had no doubt whatsoever that it was Mr Kinsella."
Kinsella gave evidence earlier today (WED), saying he was the manager of an Ambleside hotel at that time. He told jurors he was at a house in Windermere from 8pm until 3-30am that night, and hadn't left the property.
Although he was still the registered keeper of the Astra, he said he had sold it several weeks before. The partner of the female buyer – a man, Kinsella said, of similar appearance to him – had told him after the Claife Avenue incident "he would go forth to the police station and admit he was driving the car".
The man did initially contact police to that effect. But, the court has heard, that man later told an officer he "was not going to get drawn into anything; he had not actually been the driver of the vehicle at the time, and had been threatened into saying this by Mr Kinsella".
However, Kinsella, of Steeton Road, Blackpool, told the court: "I did not threaten him."
Of the alleged dangerous driving, he insisted: "It wasn't my car and I wasn't driving it."
When interviewed, Kinsella said in a prepared statement the culprit "has been mistakenly identified as me".
The trial continues.