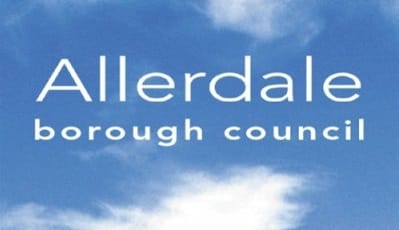 Waste collection services which were suspended by Allerdale Borough Council last month will resume on September 9.
Garden waste and glass, cans and plastic recycling services were suspended on July 8 to alleviate issues affecting waste collections across the borough. The suspension meant that the council could ensure that all residents had their household waste collected on their scheduled day. Paper and card and business waste collections were also unaffected by the temporary arrangements.
Following discussions with FCC Environment, who deliver the service for the council, an interim arrangement has been agreed, allowing all waste collection services to be resumed. The interim arrangement will ensure extra resources are put into delivering the services.
The council and FCC would like to thank residents for their cooperation and patience throughout this period and apologise for any inconvenience caused. The council also wants to thank those who used the recycling bring sites and household waste recycling centres (HWRCs) across the borough while the suspension was in place.
Collections will follow the calendar that was issued to residents ahead of the start of the new waste collection service which came into effect on 1 April 2019. People can also check when their next collection is due on the council's website https://www.allerdale.gov.uk/en/bincollections/.
The new waste collection service (from 1 April 2019) introduced completely new bin collection rounds and new lorries with in-cab technology. However, when the changes were introduced the bin crews were not able to make it to some properties on the scheduled day. Therefore, the decision was made to suspend some services to help crews complete the rounds whilst solutions were devised by the council and FCC.
The Executive agreed on August 6 to move forward with an interim agreement to address the issues experienced, as well as work on longer-term solution, so that residents can receive the standard of waste collection services they expect.
The recycling bring sites will remain open for residents to dispose of waste. A full list of sites can be found on the council's website.
Frequently asked questions
Will excess waste be taken? 
Unfortunately, we are unable to take any excess waste or recycling.  This is because we have to ensure that there is enough capacity in the vehicle to get around all the properties.  Any excess should be kept until your next collection or taken to one of the bring sites or the HWRC's
Can a bin be too heavy? 
Whilst it is unusual for a bin not to be emptied due to its weight a bin can be too heavy.  This usually happens when the bin has been used for the in-correct type of waste, for example soil and rubble.
If your bin is too heavy the crew will log it and leave a bin tag explaining.   If this happens you will need to remove some of the waste and wait until your next collection cycle.
What if my bin is missed? How can I report it and when will it be collected? 
We will return for any genuine missed bins.  If your bin is missed you can report it using the myAllerdale app, via our website or by contacting us on Tel: 0303 123 1702.
Can I get a refund on council tax?  
A number of  residents have questioned whether they are entitled to a refund of council tax if their bins have not been collected.
Unfortunately this is not possible because Council Tax is a local taxation that is used to fund services such as Education, Police, Planning, Waste Collection etc.
Allerdale bills on behalf of the County Council, Police and Parishes as well as for its own share of the tax.
The average band D charge for a property in Allerdale is £172.99 per year.
It is important to state that as a form of taxation the payment of council tax is not contingent on the regular delivery of services and therefore residents cannot withhold payment in respect of the council tax they are liable for.
We would like remind residents of the importance of keeping payments up to date to avoid the legal consequences of non-payment.
The portion of the council tax which goes towards Allerdale services is less than 10% of the total bill. For an average band D property this is £172.99 a year, or about £3.33 a week. This is the lowest for any district council in Cumbria and helps cover the cost of the wealth of services we provide, not just waste collection.
Where are the recycling points?  
You can find a list of the recycling points, and household waste recycling centres at https://www.allerdale.gov.uk/en/waste-recycling/recycling-centres/
Why did the suspension happen?  
Since the new changes to our bin collections were introduced on 1 April 2019, there have been some properties that the crews have not been able to make it to on the scheduled date. We therefore needed to suspend garden waste as well as glass, cans and plastic recycling collections to allow crews to concentrate on domestic collections, and paper collections.