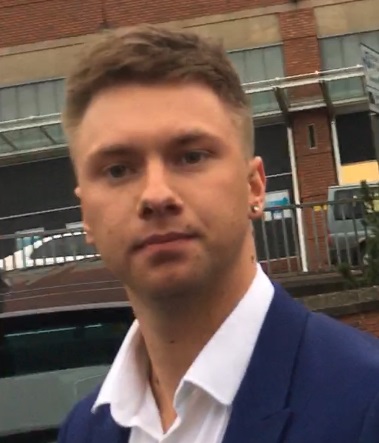 A JURY in the trial of a motorist who denies trying to "delay and frustrate" a police investigation after a pedestrian was killed in a fatal road crash near Keswick has retired to consider its verdicts.
Matthew Paul Leggett, 24, denies one charge. This alleges he did acts tending and intended to pervert the course of public justice following a tragedy which occurred just before 12-30am on April 7 last year.
Carlisle Crown Court has heard 61-year-old James Greenwood, of Shropshire, suffered fatal injuries when he was struck by Leggett's BMW while trying to cross an unlit stretch of the A66 on foot.
It is alleged Leggett "abandoned" his car in the immediate aftermath at secluded woodland, and "deliberately disposed" of his mobile phone, which was never recovered. The prosecution alleges these acts were "part of a consolidated effort to delay and frustrate the police investigation and avoid police scrutiny of the timing".
But Leggett refutes these claims. Giving evidence, he spoke of hearing a "big bang" at the point of impact but not knowing initially he'd hit a person. He insisted he was planning to inform police about the incident the next morning just minutes before officers arrested him. Asked in court whether he was trying to "hide" his vehicle and phone, as alleged, he replied: "No, I wasn't."
After hearing all evidence in the case, a jury of eight women and four men retired to begin their deliberations at lunchtime. Later this afternoon, jurors were told that a majority verdict on which at least 10 of them were agreed would be acceptable.
But just after 4pm, with no verdict having been reached, the jury was sent home for the night. Deliberations are set to continue tomorrow morning.