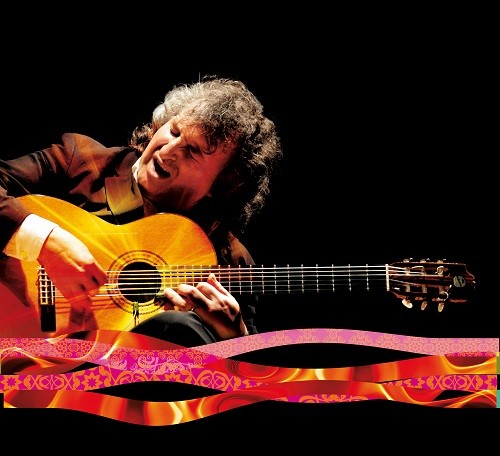 The composer and virtuoso guitarist, Eduardo Niebla, is returning to two venues in Eden later this month as part of the Autumn Highlights Rural Touring season.
Known internationally for his "exquisite guitar playing" (The Guardian) and his amazing repertoire of "stunning flamenco jazz" (The Spectator), Eduardo combines the worlds of classical, world, pop and jazz music to create a spellbinding evening of passion, verve and fleet-fingered virtuosity.
Playing at Lazonby Village Hall on Thursday 26 September and Orton Market Hall on Saturday 28 September, he will be joined on stage by Matthew Robinson, Head of Guitar at the Junior Guildhall School of Music and Drama and a tutor/director of the National Youth Guitar Ensembles.
These performances promise to be magical evenings of amazing music from someone who is as used to performing in the Queen Elizabeth Hall in London and the Symphony Hall in Birmingham as he is to touring rural venues.
"Eduardo Niebla has performed at Orton Market Hall twice before," says Sally Seed, volunteer Highlights promoter, "and it will be great to welcome him back again. His last concert here was in September 2005 so a return is overdue. I hope that those who have heard him play previously will come along again and maybe encourage others who've not tried a Highlights performance before to join them."
LISTINGS INFORMATION
Date/ Time: Thursday 26 September 2019
Venue: Lazonby Village Hall
Tickets: £10 adult with a £6 ticket for under 16s and a family ticket for £28
Bookings: Contact Jill Eastham on 01768 870824 or [email protected] or online from Highlights
Date/ Time: Saturday 28 September 2019
Venue: Orton Market Hall
Tickets: £9 adult with a £5 ticket for under 16s and a family ticket for £20
Bookings: Contact Sally on 01539 624732 or tickets are available from Orton
Village Store or online from Highlights at www.highlightsnorth.co.uk
Facebook: @highlightsruraltouringscheme Twitter: @highlightsevent