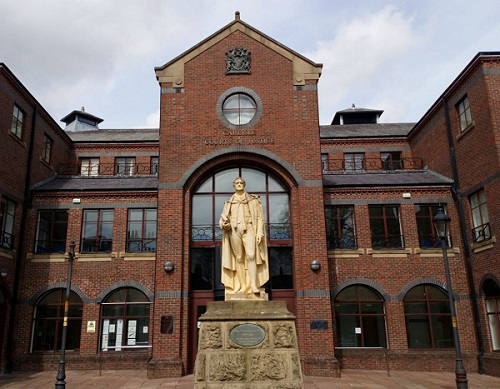 A REPEAT rogue trader who made a "nasty" bid to scam a vulnerable Kendal householder has narrowly avoided prison.
Despite being banned from cold-calling at domestic properties by a court order imposed in 2010 following a fraud conviction, plumber and builder Ralph Brooks did just that when trying to squeeze cash out of a Rusland Court resident in the late summer of last year.
After visiting the retired man, 46-year-old Brooks engaged in misleading and aggressive trading. He began work without permission, failed to advise the man of legal cancellation rights and didn't provide clear pricing indications.
Summarising the criminal conduct as Brooks appeared at Carlisle Crown Court, Judge David Potter noted of the victim: "He was cold-called by you and, over the course of several days, you ramped up the amount of dishonest estimates and unnecessary work in order to extract as much money as you could."
A relative raised the alarm and, in November, Brooks was interviewed under caution. But in December he cold-called again in what the judge said was a "brazen attempt to tap up" the man. In total, the resident parted with £620 despite Brooks asking for almost £7,000.
Brooks admitted seven charges brought as part of a Cumbria Trading Standards prosecution, including a further ASBO breach, and had received suspended prison terms for similar offending in 2015 and 2017.
A probation officer said father-of-two Brooks, of Brough, near Kirkby Stephen, was "very sorry" and had written to the customer concerned to apologise.
His barrister, Joe Boyd, spoke of a "nasty" offence for which the defendant himself admitted he "richly deserves" a prison sentence. But Mr Boyd sought to put forward exceptional personal circumstances which meant single parent Brooks' jail term could be suspended.
In view of that mitigation, Judge Potter suspended an 18-month prison sentence for two years. Brooks must complete unpaid work, rehabilitation and a four-month night-time curfew. "By the skin of your teeth you have avoided an immediate custodial sentence," said the judge, who branded Brooks a "thoroughly dishonest rogue trader".
Cllr Celia Tibble, Cumbria County Council's Cabinet Member for Trading Standards, said: "This case should act as a warning to others. The actions of rogue traders can have a significant financial and emotional impact on consumers, particularly the most vulnerable members of our communities. This result is testament to the hard work of the council's trading standards officers and to our commitment to protecting the health, safety and economic wellbeing of residents, visitors and businesses in Cumbria."