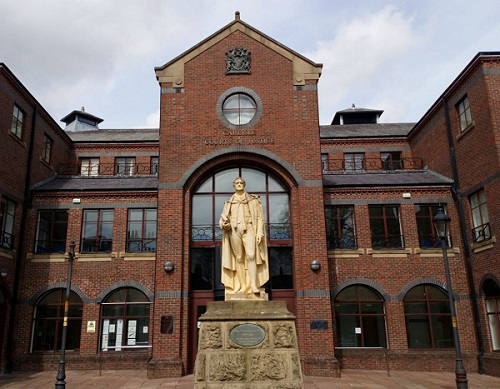 A JURY in the trial of a man accused of attempted murder following a night-time street stabbing in Wigton has retired to consider its verdict.
Carlisle Crown Court has heard how violence erupted on King Street in the town amid a "simmering argument" between Scott Topping, 39, and Robert Pattinson on the night of April 12.
It ended, a jury has heard, with Topping stabbing Mr Pattinson with a large knife which was left buried in his face and the tip of which missed a major artery by millimetres.
The blade was removed with "extreme difficulty" during emergency hospital surgery.
Topping, of Mulligans Court, Wigton, admits wounding 21-year-old Mr Pattinson with intent to cause him grievous bodily harm. He has also pleaded guilty to four offences committed after the stabbing, including an assault on Mr Pattinson's mother and threatening his step-dad with a knife.
However, Topping denies attempting to murder Mr Pattinson and has been on trial at the crown court this week.
As Judge James Adkin summed up the evidence to a jury of eight men and four women this morning (WED), he said: "There is only one issue in the case, and that is what the intention was of Scott Topping when he stabbed Robert Pattinson in the face."
Jurors then retired to begin their deliberations.