A skills showcase event is to be held on the 8th November at Rheged to celebrate the achievements of learners and employers who have benefited from ESF funded training through 'The Edge'.
The Edge, a partnership led by Carlisle College has been delivering European Social Funded skills contracts since 2013 and has supported 12,000 learners and 3,000 employers to date.
The showcase will focus on the partnerships success over the past 3 years delivering the ESF Employees Support in Skills Contract where £8.47 million in funding was successfully utilised.
The project was hailed a resounding success, delivering training to 9,000 individuals from 2,000 businesses across the county. The project delivered regulated qualifications as well as non-regulated programmes of study providing individuals with the opportunity to develop skills, enabling them to progress in the workplace.
An independent evaluation undertaken in March 2019 highlighted key successes as; an estimated additional gross value added (EVA) of £26 million, £191,719 in wages introduced into the economy and productivity gain at a level of 3.75:1 through project investment.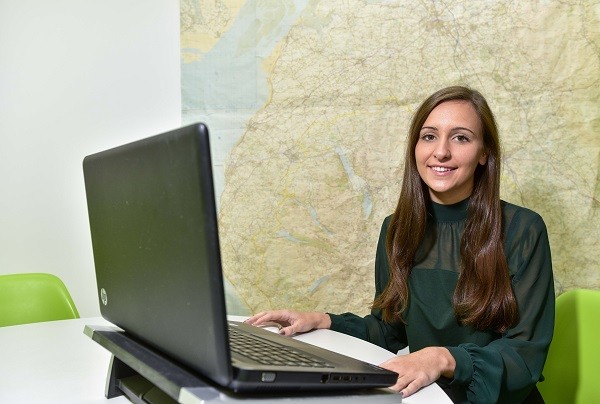 Earlier this year Carlisle College and The Edge partnership were successful in securing another ESF contract awarded by the Education and Skills Funding Agency for 'Skills Support for the Workforce' worth £3.3 million which will see a further 1,800 learners supported with funded training.
The funding which is secured until July 2021 will support the priorities and needs outlined by Cumbria Local Enterprise Partnership in the Local Industrial Strategy and will focus on supporting progression to higher level skills. It will help small to medium sized businesses by boosting business growth and enhancing the skills of their workforce by raising attainment levels.
The contract will also support businesses which are undergoing industrial restructuring by providing skills and employability support for their employees at risk of redundancy whilst also supporting SMEs affected by staff attrition to major infrastructure schemes. Working with DWP and the National Careers Service they will operate as part of a redundancy task force.
Zoe Makepeace, Assistant Director at Carlisle College with responsibility for the management of the new contract, said, 'we are delighted that we are able to continue to support SME's in Cumbria and fund their skills needs. Investment in workforce development is pivotal to business growth. We are working closely with Cumbria LEP to ensure the programme fits the sector needs in Cumbria. Supporting progression to higher level skills is our top priority'.
Craig Ivison, Cumbria Local Enterprise Partnership's Head of Skills, said: '"Cumbria LEP is ambitious about developing skills solutions that enable employers across the County to grow.  We are working with partners to further progress a responsive, focused solution to employer skills needs and we are delighted to be working with the Edge project as an excellent example of the high quality education and skills offer we have in the County.  I look forward to the project's continued success in supporting employers to develop their workforce."
The Edge has its own website www.theedgeincumbria.co.uk which contains information on partners and the funded training available. There is an online contact form which employers are encouraged to complete to request funded support.
https://www.eventbrite.co.uk/e/the-edge-project-showcase-tickets-75999345087