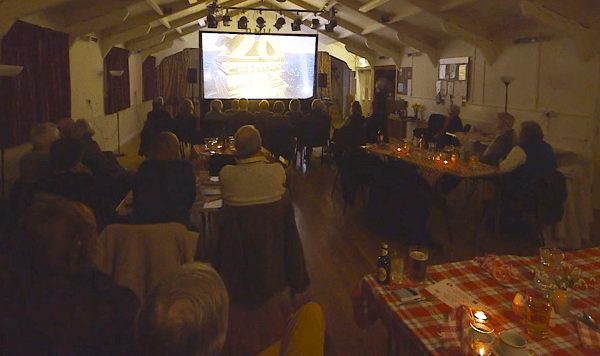 Would you like more stuff to do in your village or town?
Can you get a group of friends and family together to make it happen?
Do you like films and bringing people together?
Cine North is all about bringing communities together and having fun. Through supplying free equipment and expert support the project can help you to set up and run regular, high quality cinema events in your local venue, e.g. village hall, community centre, pub – its cinema but sociable.
It's really straight forward, it's fun, it's a great way to meet people. People of any age can get involved… your teenager could set up the cinema kit, your auntie could serve the tea and popcorn, your next door neighbour can get the event in the parish newsletter and posters on the notice board.
You also get that satisfaction of contributing to keeping your community together, you have helped your neighbours get to know each other better and sprinkled in some community spirit.
Cine North brings you the latest releases and Oscar nominees, Hollywood blockbusters as well as indie, foreign language and locally made films to your local audience.
You decide the films, bring the popcorn and run the events. Cine North provides high quality cinema equipment, training, marketing support and all the film licencing booking and administration.
Join over 60 venues across the north who are putting on film events in their local venue and getting everyone out of their houses, away from Netflix, sharing a film together and talking to their neighbours. Many venues make a night of it with themed meals, talks, pre or post film music/entertainment as part of the event.
Cine North is holding a conference for members on Thurs 28th November in Penrith and this would be a great opportunity for interested people to come along and get to know how the scheme works and meet Cine North members, some of whom have been operating for over 8 years!
If you are interested please call Simon Cole on 01768 899444 or email [email protected]. For more information about Cine North go to www.cinenorth.co.uk.
Cine North is an Eden Arts project funded by Film Hub North, Arts Council England, Eden District Council and The Ashley Foundation and supported by Arts Out West.