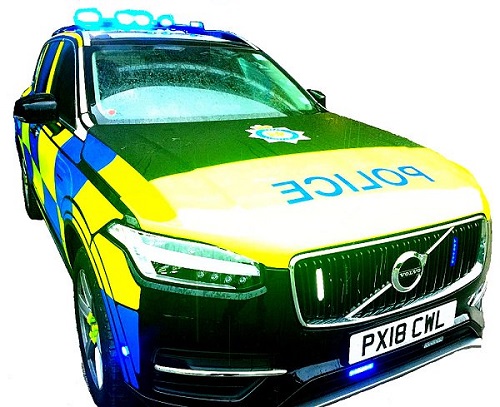 A YOUNG motorist who led police on a high speed West Cumbria coastal chase which went off road before officers were forced to stop has been spared immediate prison.
Banned driver Declan James Lancaster, 24, was said to have "panicked" when two PCs began to follow his BMW in central Workington on the afternoon of July 23.
Despite the patrol car's blue lights and sirens being activated, Lancaster accelerated away along Town Quay despite pedestrians being nearby.
Carlisle Crown Court heard he hit speeds approaching 50mph, forced other motorists to brake sharply and oversteered during a pursuits which went off-road near the sea in the area of Curwen Street and Slag Banks.
"The officers noticed a front seat passenger sticking his finger up at them," said Gerard Rogerson, prosecuting, who spoke of pedestrians also being on a recreational area nearby.
One officer was captured on body-cam footage played in court described Lancaster, of Hillcrest, Northside, Workington, driving "like a maniac".
After apparently hitting a large stone, the BMW struck the patrol car. "It was then the PC realised there was something wrong with the police vehicle," added Mr Rogerson. "They were unable to continue with the pursuit as they deemed it too dangerous."
They followed on foot, finding the BMW crashed and abandoned. Lancaster – detained with his passenger after a search – admitted dangerous driving, no insurance and otherwise than accordance with a licence. "He drove in an atrocious manner," his lawyer, Karen Tunnacliffe, conceded. "He is the first to accept that."
After hearing of Lancaster's work and young family, Judge Julie Clemitson suspended a 10-month jail term for two years. He must complete rehabilitation, 150 hours' unpaid work, was banned from driving for 18 months and must pass an extended test.
Judge Clemitson described his driving as "foolhardy, dangerous, appalling", adding: "You posed an extremely high risk of causing injury or worse to those people who were enjoying themselves and minding their own business that afternoon."