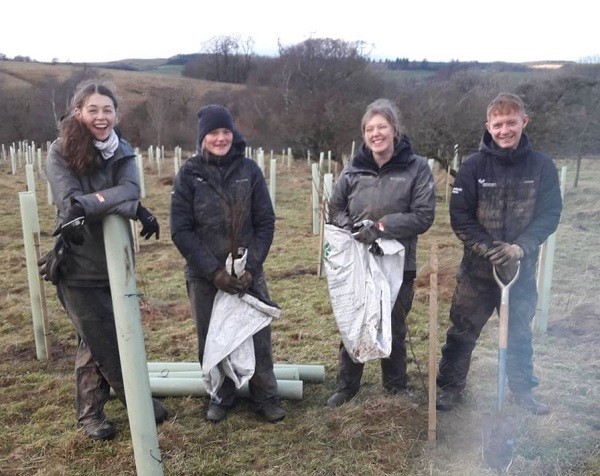 A new grant scheme has been launched by the Westmorland Dales Landscape Partnership offering financial support to local organisations, schools or community groups within the Westmorland Dales to deliver small scale landscape and heritage projects.
'Love Your Landscape' grants are now available for any projects which will help enhance and safeguard the landscape, environment and cultural heritage of the area.  Anything that can demonstrate a clear and positive benefit may be eligible for awards from £500 up to £5,000.
Projects might include hedgerow and tree planting; the repair of small-scale heritage features; the creation of school wildlife gardens; the enhancement of village and town greens; oral history; access improvements; surveys and management plans; arts activities; and interpretation.
Grants – limited to £1,000 – are also available for innovative events or activities which enable people and communities to get outside, discover and enjoy something new about their heritage and landscape.
David Evans, Scheme Manager at the Westmorland Dales Landscape Partnership,
"One of the core purposes of the Westmorland Dales Scheme, which is funded by the National Lottery, is to enable more people to connect with, enjoy and benefit from the inspirational landscape that surrounds us.
"Many people are already involved with the scheme's twenty one projects and are making a fantastic contribution in all sorts of ways but we know from speaking to people across the area that there is plenty of enthusiasm and ideas for other projects too.
"So we're delighted that we're now able to offer some financial support to realise some of this potential and are asking people to get in touch with us to talk about their ideas and how to submit an application."
The 'Love Your Landscape' grant scheme is now open for applications. If you're running a project or an event which you think may qualify, visit the Westmorland Dales website www.thewestmorlanddales.org.uk for guidance on grant criteria, application forms and contact information.
Grant support is open to charitable organisations, voluntary and community groups, schools, local parish councils, conservation and heritage groups. The first deadline for applications is 29th May 2020 but there will be plenty of opportunity to apply afterwards as well.
The Westmorland Dales Landscape Partnership Scheme aims to unlock and reveal the hidden heritage of the Westmorland Dales, enabling more people to connect with, enjoy and benefit from this inspirational landscape. Thanks to National Lottery players it has been supported by a grant from the Heritage Fund.