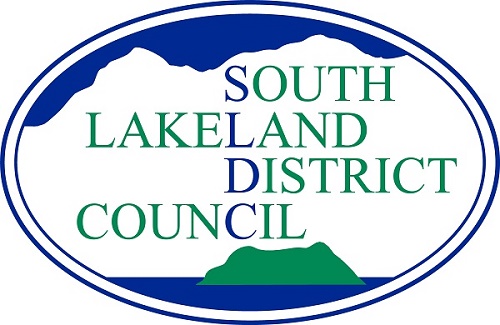 Essential services will be maintained but may be delivered in different ways in response to the Coronavirus (Covid-19) outbreak, according to South Lakeland District Council's (SLDC's) Chief Executive.
Lawrence Conway was speaking in response to national government announcements about measures being taken to restrict the spread of the virus.
Mr Conway explained that detailed planning measures should ensure that key services delivered by SLDC such as waste collections, environmental protection and benefits payments will be able to continue.
The council is also making provision to support the administration of the grants and funds announced by central government in recent days, with further detail about how these schemes will operate expected to be provided by the government early next week.
Changes have already been implemented in line with national advice intended to slow the spread of the virus amongst the council's workforce and general population, with the aim of minimising the impact on SLDC's ability to continue to provide public services to the people of South Lakeland.
Mr Conway explained:  "We are committed to keeping the services on which our communities rely running as normally as possible, but residents will see some inevitable differences in how the council operates.
"Our aim is to ensure we are able to continue to function in a co-ordinated and effective way for our residents and businesses, including supporting our most vulnerable residents at this difficult time.
"We have put in place a strategy that includes teams providing essential services operating from split locations, working away from the office or suspending certain non-essential events or meetings.
"We are working as part of a multi-agency emergency response with colleagues from bodies including the NHS, Public Health England and other councils across Cumbria, supporting key areas such as community resilience, health and social care and business continuity.''
In line with national guidance on social distancing, a decision has been taken to cancel or postpone a number of SLDC meetings and public events.
This includes the Full Council meeting scheduled for 24 March, and the AGM scheduled for 20 May.
The next scheduled meetings for planning and licensing committees have also been cancelled, but these are being kept under review, as clarification is being sought from Government on the provision to allow these meetings and their business to continue 'virtually'.
Cabinet meetings will go ahead as planned to maintain progress on essential council business, but the meeting scheduled for 24 March has been moved to 25 March. These meetings will take account of best practice on social distancing and will use video link technology.
SLDC has also established a cross-party oversight group of councillors that will meet via video link to review activity and respond to the changing needs of local communities and businesses.
A number of scheduled drop-in events for the Local Plan Review have also been postponed, as have the remaining two Climate Conversation events and a planned community fun day at Millerground, Windermere.
Residents are being strongly encouraged to contact the council by calling 01539 733333, visiting our website for online services including bill payments and reporting issues, or emailing the council at [email protected] rather than visiting the council offices, to minimise face-to-face contact.
The reception at the main council offices at South Lakeland House in Kendal will remain open, to ensure it remains accessible to homelessness enquiries and those most in need, but people are requested to only visit the offices if absolutely necessary and to use phone or email wherever possible.
The council's Economy and Culture team is working closely with colleagues in Business Rates to keep local businesses informed of any central government support packages that will be made available due to the ongoing Covid-19 situation, particularly around business rates relief and hardship grants.
Officers are also working with the Business Economic Response Group (BERG), Cumbria Chamber of Commerce and Cumbria LEP to support business operations.
Mr Conway continued: "We appreciate this is a worrying time for many and the situation presents many challenges.
"But I want to reassure our communities that the council and all its staff are determined to do all we can to support you and to maintain our key services as normally as possible. In return we would ask that you bear with us on certain non-essential activities, as we look to focus our attention on those priority services.''
For advice on Coronavirus (Covid-19), visit https://cumbria.gov.uk/coronavirus/