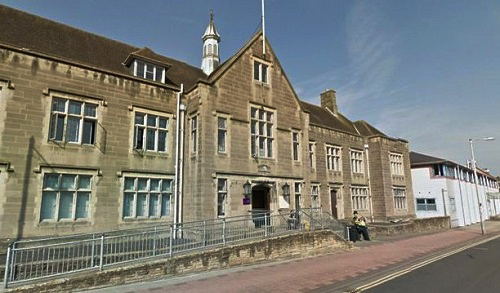 A Carlisle man who was given a criminal behaviour order which prohibited him from entering a number of retail premises in the city has appeared from police custody before District Judge Gerald Chalk today (THURS).
Peter Martin Vickers, 43, gave his address as Partridge Place, Wigton Road, Carlisle.
Vickers pleaded guilty at Carlisle Magistrates Court to breaching a Criminal Behaviour Order (CBO) by entering the Tesco supermarket on the Viaduct in Carlisle on Wednesday May 20, when he was already prohibited from doing so by a CBO imposed by Carlisle Magistrates Court on April 20, last year.
Pamela Fee prosecuting said a customer in the store watched Vickers riding around the store on a "motorised scooter, picking up a bottle of Prosecco on his way out without paying".
Anthony Wilson defending on behalf of Vickers told the judge his client was a "sofa-surfer" until recently but now has a tenancy in his own name and does not want to lose that, Vickers thought that due to the COVID-19 virus this order would be lifted as there was not many shops open where he could buy food.
District Judge Chalk imposed an electronic house curfew for 10-weeks between 8pm and 6am. Prosecution costs of £85 and a victims surcharge of £95 were imposed, he has to pay compensation of £10 to Tesco's.