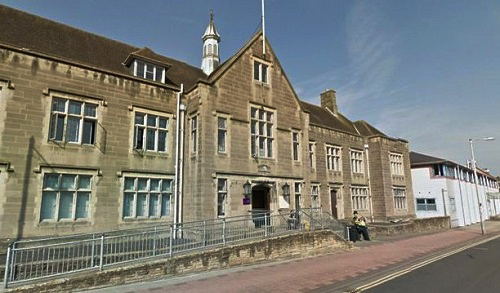 A Carlisle teenager has admitted a public order offence and obstructing a constable following a disturbance in Penrith.
Magistrates in Carlisle were told how police officers in Penrith had been informed that a group of around five-males were causing a disturbance in the town on Saturday May 9, appearing in court today (MON) was eighteen-year-old Callum Weymouth, he gave his address as Sewell Road, Currock, Carlisle.
Prosecutor John Moran told the court when officers approached Weymouth he was abusive and aggressive towards officers and was arrested for a public order offence of threatening or abusive behaviour with insight of members of the public, he also attempted to resist arrest.
Magistrates were also informed that he broke the Coronavirus emergency regulations, he had left his home address during the lockdown without good reason, this offence was however discontinued for legal reasons during the hearing.
Weymouth pleaded guilty to the public order offence and obstructing a constable.
The defendant had struggled with the officers while they were trying to place handcuffs on him, he refused to move his hands from his pockets and was being deliberately obstructive, he was eventually Parva sprayed (incapacity spray) to subdue him while he was handcuffed.
His lawyer, Miss Rachel Dixon said, he regretted the incident and should not have been with the group in Penrith, he has an on going medical condition and apologises for his actions.
On sentencing he was told he was away from home during the restricted lockdown period and had pleaded guilty to the two-offences, for the resisting an officer he was fined £120 with no-separate penalty for the public order offence, he has to pay court costs of £85 with a victims surcharge of £34, this was an expensive day out the presiding magistrate told him.