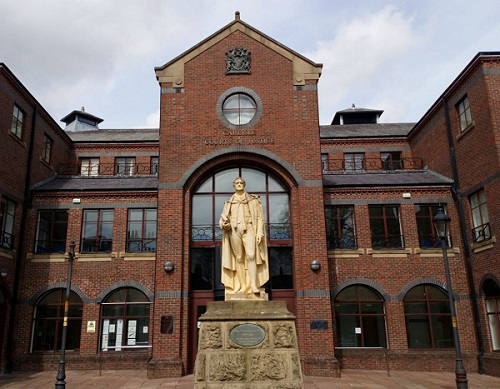 A MOTHER and her on/off partner are due to be sentenced by a judge next month after a Carlisle toddler was found by police home alone inside a squalid, smoke-filled house.
Officers went to the city property after concerns were raised by staff at the girl's nursery. They reported not having seen the youngster or her mother, nor had anybody answered the phone during the nursery's contact attempts.
It was when police paid the second of two visits to the address on June 19 last year, in the evening, that they noted smoke inside the property. Looking through a letter box they saw a child inside, crying and coughing due to the smoke.
The child's mum was found at the rear of the property, clutching an empty bottle of vodka, unsteady on her feet and, a court has heard, "clearly drunk".
It emerged something left on the cooker had caught fire, while one officer found the girl's hair was crawling with lice when she tried to remove what she believed was a small fly from her hair.
Carlisle Crown Court was told today (MON) the home was found in a "parlous state", as a man described as the woman's "partner on and off" admitted one offence of child cruelty having failed to act despite knowing the youngster had been neglected.
The mother, aged in her 20s, admitted two child cruelty charges when she appeared before Carlisle magistrates in November last year.
Both are now due to be sentenced at the crown court on August 3. In the meantime the man was granted bail by Judge Nicholas Barker.
Neither defendant can be named to protect the identity of the child.