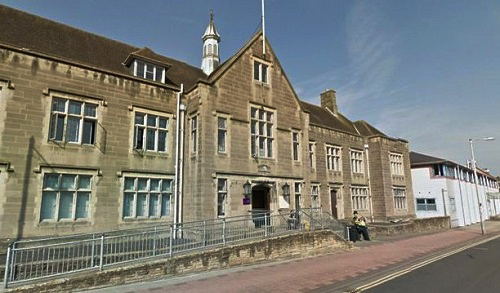 A court has heard how a defendant went to a birthday celebration and drank a lot of alcohol and got involved in some "silly cocktail drinking game" during the evening.
Appearing before magistrates in Carlisle from police custody was Philip Burns, 35, he gave his address as Thomson Street, Carlisle
Burns pleaded guilty to assault on his girlfriend on Sunday July 19.
The court was told the couple arrived home after the party and an argument commenced and suddenly it  became "physical" he struck her and she fell to the floor and began kicking her to the body, John Moran prosecuting said he (Burns) kicked her with a "shod foot" wearing shoes repeatedly.
An independent witness (neighbour) telephoned the police and witnessed him punch and kick her repeatedly,  when officers interviewed the girlfriend the next day she had bruises, but said she couldn't remember what happened, the court was told she wants to get back together again.
Mark Shepherd defending said,  Burns was invited to a party and didn't want to go, but did, he then got involved in a drinking game and is now "devastated" at the outcome,  he is devastated that he assaulted his girlfriend, he admitted during a police interview "he still loves her".
Burns was sentenced to a prison term of four-months,  but this will be suspended for two-years, he was placed on a Community Order in that he must attend a building better relationships programme and complete 60-hours of unpaid work, court costs of £213 must also be paid.
On passing sentence Burns was told this was a breach of trust and in a domestic situation and alcohol was used,  and it was a repeated assault.