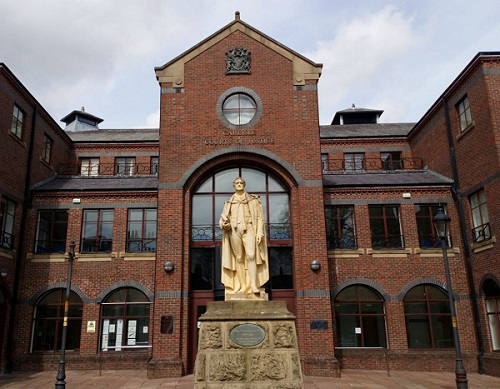 A MAN has said "sorry" to a judge for illegally possessing a knife in a deserted Workington public park just days after lockdown was imposed.
Darren John Quinn, 34, was seen lying down on a bench in Annie Pit park at around 2pm on March 26 by a police officer who approached, saw a shiny object on the ground and discovered it was a knife.
The PC was concerned nobody should have been out during lockdown, and had confirmed there was just herself and Quinn present at that time. He admitted to buying the blade online due to an interest in knives, which he collected.
Carlisle Crown Court heard the implement had on that day "found its way" into the gym bag of Quinn, a man with no previous convictions, who admitted illegally having the blade in a public place.
Recorder Ciaran Rankin gave him a 12-month conditional discharge for committing the knife crime. "By doing so, you have lost your good character, which in itself is a penalty," said the judge.
Upon leaving the court, Quinn, of Vulcans Lane, Workington, said: "Can I just thank you, and I am sorry."