Students at West Lakes Academy have received their 2020 A Level results.
Principal James Jackson said: "West Lakes Academy and all Cumbrian schools are extremely proud to serve our children, their families and the communities they come from. This year the situation with Covid19 makes this results day unique.
"The grades the students are receiving are the result of the national standardisation of centre assessed grades we submitted back in June. We hope that the students believe they have received grades that reflect their hard work and depth of learning throughout their courses.
"We congratulate them all on the manner in which they have coped in these quite extraordinary times. At the start of this academic year none of us could have predicted how the last six months would unfold and I am incredibly proud of the students, their families and the entire academy staff body in the way they have adapted to the situation we were presented with."
Vice Principal and Head of Sixth Form, Barry Simpson added: "The majority of students will be delighted with their results and will have the keys to go onto to their anticipated destinations in September.
"We acknowledge that for some they may be disappointed and those students may wish to prove that they can do better in the Autumn exam series and it is essential that schools across Cumbria all support students to do that if they wish.
"It will be a challenge with the restrictions in place in September in schools but there will be a determination to make sure each individual student has every opportunity available to maximise their grades."
"The DFE have cancelled Performance Tables for this year and there will be no amalgamated headline results published for schools, which is right and proper given the circumstances around the exams this year. There is no doubt that leaves the focus on those that really deserve it, the people we should all be congratulating; the students."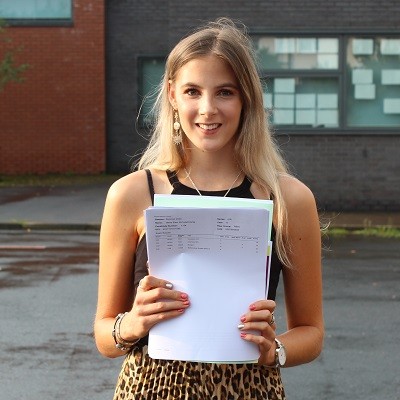 Jonathan Johnson, CEO of the West Lakes Multi Academy Trust also added: "Our students, the children of our wonderful county and schools are also more than the sum of their grades and so today we want to celebrate the individuals who have shone for all sorts of reasons."