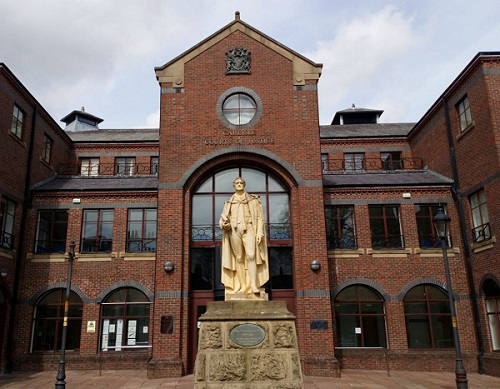 THE sentencing of two Albanian nationals involved in the operation of a "million pound" West Cumbria cannabis factory has been postponed – because an interpreter could not be found to assist one of the men in court.
Xhona Leka, 28, and 39-year-old Gjergi Braculla were charged after officers discovered a huge drugs farm at a property on Lowther Street in Whitehaven – close to the town's police station – during the early hours of May 24.
When the men made their first court appearance, a prosecutor told how 1,300 cannabis plants had been discovered at the address as part of what was suggested to be a "million pound enterprise by an organised crime gang"
Leka, of The Dene, Wembley, North London, and Braculla, of Archduke Place, New Maldon, Kingston upon Thames, later pleaded guilty to production of the class B drug. Leka also admitted possessing cannabis with intent to supply.
Both men were due to be sentenced at Carlisle Crown Court this morning (FRI).
But the case was adjourned after it was revealed that despite a request being lodged with an agency, no interpreter had been provided for Braculla, who speaks little English.
"I will be making specific enquiries of the agency to ascertain why it has not been possible to provide an Albanian interpreter," said Judge Nicholas Barker. "It seems to me to be wholly unsatisfactory that one is not here which has led to a delay to this matter."
The sentencing hearing was adjourned until September 7, with Leka and Braculla remaining in custody until that date.