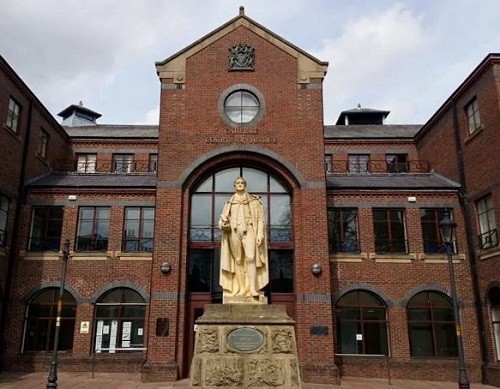 A MAN who used violence against two police officers inside a Workington address while "insensible" and out of control has heard he could receive a prison sentence.
Forty-year-old Daniel Morton admitted two charges of assaulting an emergency worker by beating when he appeared at Carlisle Crown Court earlier today (THURS).
Judge Nicholas Barker spoke of an incident which was captured on video camera footage. This occurred inside a property at Scalebeck Court in central Workington at around 4am on August 16.
The case was adjourned after Morton's lawyer requested specialist background reports having referred to physical and mental health issues. Morton, of Stanley Street, Workington, was granted unconditional bail and is due to receive his punishment at the crown court on January 7.
"It is extreme behaviour that you are displaying," Judge Barker said of the damning video footage, "when these police officers are simply trying to do their job. You are insensible and have no control over yourself, and that gives me concern."
The judge added: "You should not draw any false hope as to what sentence is going to be imposed in this case. All options remain open. This court takes assaults upon police officers extremely seriously."