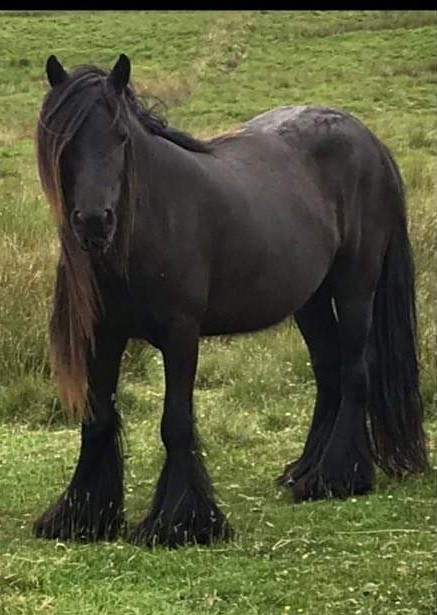 The owner of a pony stolen from a Kirkby Stephen field is offering a reward for information leading to her safe return.
The seven-year-old all black Dales mare, who was in foal, went missing from the field next to Jubilee Park on Saturday, February 20, between around 11am and 5.30pm.
She is owned by well-known Fell and Dales pony breeder Bert Morland and looked after by Vicki Kenyon, who shows ponies for him.
She said: "We have looked high and low and there is no sign of her. It is like she has just been lifted out of the field and taken away. There is no way she could have got out unaided.
"We are asking people to think whether they saw anything that day and to keep an eye on their land.
"She has a really sweet, quiet nature and would have loaded no problem. she was in the field with another horse, a coloured cob, who was untouched.
"A reward is being offered for her safe return."
Anyone with any information is urged to contact the police on 101, quoting incident number 82 of 21st February.
The pony's microchip number is 958000010208370.