Hospital workers are preparing for a second 48-hour strike as staff continue to clash over a pay dispute.
Staff at the Cumberland Infirmary now claim they are being punished for joining the picket lines after 45 workers took two days of strike action in February and March due to a dispute surrounding pay.
NHS workers involved in the strike say they should receive unsocial work payments for hours worked such as nights and weekends.
Mitie, the firm that employs the staff involved in the strike, say services are supplied through private company Health Management Carlisle (HMC) to the North Cumbria Integrated Care (NCIC) NHS Foundation Trust and payments are made via HMC.
Mitie says it has not received any funds to support the provision of unsocial hours payments.
UNISON, the union representing the workers in the dispute, claim NCIC NHS Foundation Trust handed over a "substantial sum" to cover these payments when the services were privatised in 2010″.
The NHS trust says it is unable to add anything further to the below statement as discussions between all of the involved parties are ongoing.
A spokeswoman said they were "actively seeking for the matter to be resolved" and "are in dialogue with HMC and Mitie" to "resolve the matter as soon as practicable".
"We encourage Mitie to resolve this dispute and along with the PFI company, HMC, the Trust continues to engage with them for this to be achieved," she said.
"Mitie's plans to maintaining services for the patients and public is our key priority and we will work closely with Mitie's local team to ensure arrangements are in place to sustain safe services as further action takes place."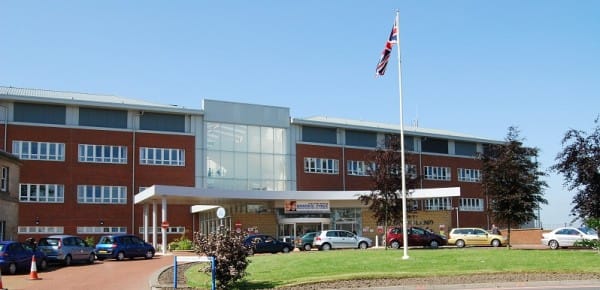 Since taking strike action, hospital domestics have reported being "targeted" by Mitie, claiming to have been put on different duties, being refused holidays and denied overtime.
The workers have also been threatened with disciplinary action if they speak out publicly about issues within the company, UNISON claim.
The union is demanding answers ahead of a meeting of the NHS trust board tomorrow.
UNISON regional organiser David Atkinson said: "Mitie has admitted there was an agreement that these workers should have been paid unsocial hours payments so they should be pulling out all the stops to ensure these payments are made going forward.
"Instead, hospital workers feel that they have treated unfavourably by Mitie since returning to work after taking strike action. Mitie bosses should focus their energy on resolving the dispute rather than further punishing low paid workers.
"Mitie says talks at a senior level are "making headway" but all they need to do to halt the strike is give a written commitment that unsocial hours payments will be implemented within a reasonable timeframe.
"Without that, the strikes will continue and will be escalated."
Stewart Young, leader of Cumbria County Council said: "It is deeply concerning that a substantial amount of taxpayers money, handed over 10 years ago, has not made it into the wage packets of these workers, who are a vital component of the hospital's operation, which they have demonstrated throughout this pandemic.
"I join with UNISON and the GMB in calling on these three organisations to resolve their contractual issues, to explain to local taxpayers where the substantial sum of money is, which should be in the local economy, and for equitable treatment for all staff working unsocial hours at the Cumberland Infirmary.
"We treat all of our colleagues fairly and equally, irrespective of their involvement with trade union activities. Claims that colleagues taking part in industrial action have not been treated equally are unfounded."
A statement from Mitie said: "As Unison is well aware, we are, unfortunately, not in a position to provide a guarantee at this time. We have not received any of the suggested funds to support unsocial hours payments and there has never been an agreement for colleagues on this contract to receive these payments.
"The Trust and HMC are continuing constructive talks to resolve the situation and agree on a long-term solution for all parties. As always, our focus is on ensuring that the hospital continues to receive the support it needs and patient safety is prioritised, particularly with the unprecedented challenges presented by COVID-19.
"We treat all of our colleagues fairly and equally, irrespective of their involvement with trade union activities. Claims that colleagues taking part in industrial action have not been treated equally are unfounded."