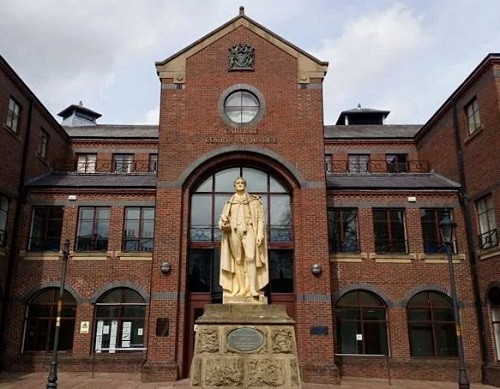 A professional conman who claimed to be a wealthy lottery winner and lured a family to the Lakes on the false promise of business investment and employment has been jailed for more than four years.
Serial fraudster Ian Cullen, 59, first struck in Cumbria during November last year as he used a fake name and somebody else's card details to pay for a Kendal hotel stay and hire a car from the town's Enterprise base.
Weeks later, Cullen used another alias as he targeted a Devon hotel owner.
He travelled to her business, claimed to be a wealthy lottery winner during an evening in her company and informed the woman he had cash to invest in a property she was looking to buy.
Cullen led the woman to believe he was a wedding company CEO and duped her into giving him an account number and sort code, supposedly for a transfer of funds.
He also offered to give her 19-year-old daughter a job and pay for university fees before inviting the family to meet him in the Lakes where he pretended to be the owner of a luxury home with private access to Windermere.
But he failed to turn up at several appointments, making excuses before using money from her account to make another hire car payment.
When police caught up with Cullen at a West Yorkshire hospital in late December, he was in possession of incriminating documents which included paperwork containing the same fake names and the hotel owner's business card.
She later spoke of the emotional impact of his offending, which caused alarm, distress and sleepless nights.
"Nobody would like the feeling of having their personal bank accounts exploited," she said in a statement.
"The incident has left me feeling very shocked and embarrassed."
Cullen, of no fixed address, admitted four fraud charges and was sentenced at Carlisle Crown Court this afternoon when a judge heard he had 154 crimes on his record – 88 of these fraud-related.
Jailing him for a total of 50 months, Recorder Ciaran Rankin said: "You are a long-term and persistent professional fraudster.
"You are dishonest to the very core, Mr Cullen.
"You say that you know this behaviour has to stop. Well, you are going to have some time to reflect on that sentiment."