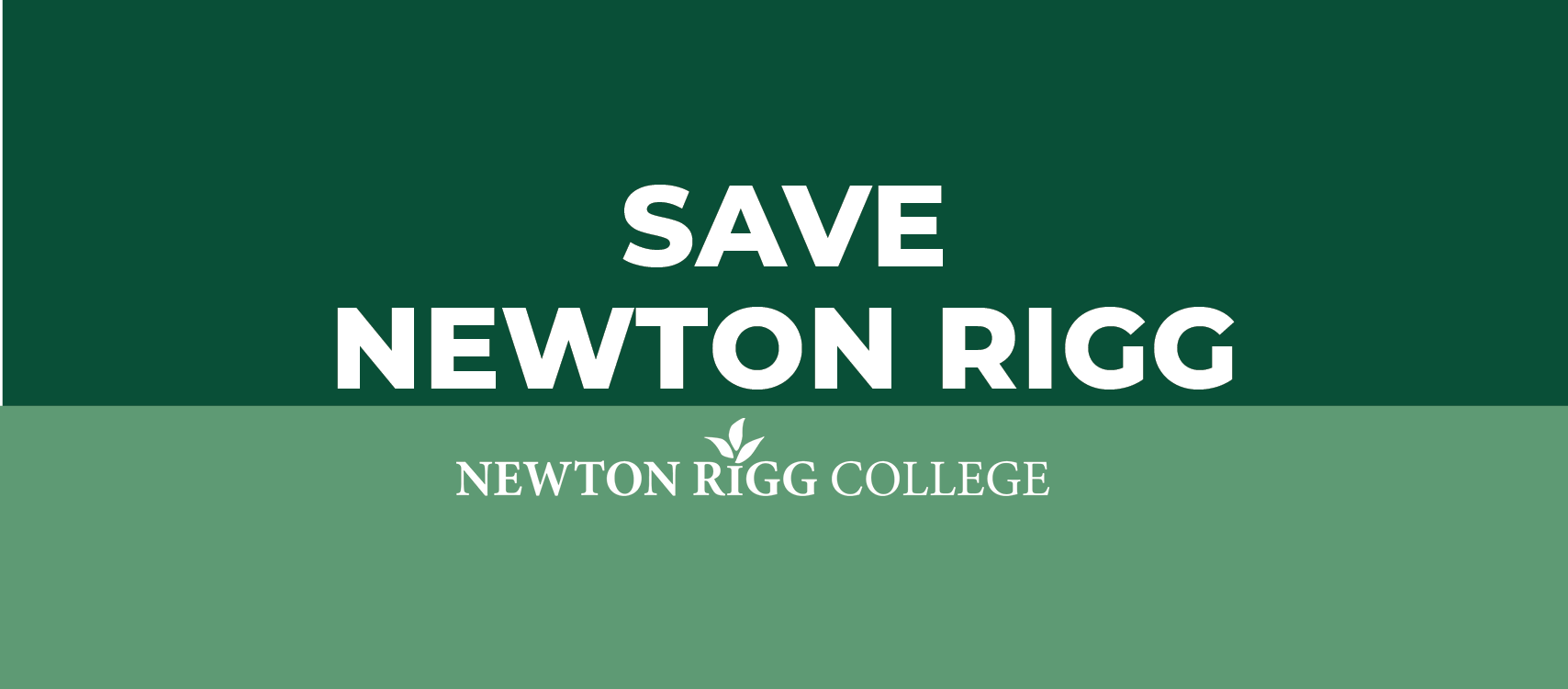 Business leaders and trade unionists have come together to condemn a move by York-based Askham Bryan College to close its campus at Newton Rigg.
The Yorkshire college plans to sell off the Penrith campus and its assets to bolster its own flagging finances.
But supporters from the business and trades union sector said this week that Newton Rigg had served the county well as a centre of land-based learning for more than a century and will be even more important in the future as agriculture changes to meet food production, environmental and trading challenges.
Richard Rankin, chief executive of the H&H Group ­— which incorporates the UK's largest livestock trading company ­— said: "We live in a rural county and it's crucial that we maintain connection between the rural economy and the skill set to service its needs.
"We have to demonstrate that we are prepared to educate, support and mentor the next generation ­— this is something Cumbria needs to ensure economic generation and growth.
"By closing Newton Rigg, we would be losing a significant opportunity to provide and maintain the important training and education within the county and we would then be wholly reliant on external sources."
He added: "Also, if there is no Newton Rigg we run the risk of putting people off going to that next stage of their education. This is not something anyone wants and it will certainly be the county's loss."
According to Peter Page, chairman of Carr's Group, there is now a greater need for Newton Rigg than ever before, with livestock agriculture being a sector where it is vital producers are able to handle a huge mass of data and technical information.
"I really would hope the Government sees Newton Rigg as something to be supported," he said.
"Cumbria and the Eden Valley would not be the same without livestock farming, and a rural education college is central to that. There's bags of opportunity there ­— there's more to do now, not less."
Mr Page also pointed out that Newton Rigg is a valuable hub for the county's farming community, acting as a centre for discussion and the spreading of best practice for those of all ages.
He added: "Carr's Group will do all it can to support a viable future for Newton Rigg, which is not something we would consider with a college hundreds of miles away."
George Lloyd, managing director of agricultural machinery specialist Lloyd Ltd, said: "Newton Rigg College has been a vital part of people's development within the agricultural sector for over 100 years.
"We need it for many more years to come as farming is only going to become more important in the future.
"Lloyd Ltd has worked closely with the college over the years so we hope it will be able to keep its much needed place at the heart of the local agricultural economy."
A motion condemning Askham Bryan's plan was passed at last weekend's northern TUC conference, moved and seconded by Penrith and the Border Labour Party members Iain Owens and Karen Lockney.
It was resolved that the TUC's Northern Executive would write to the governors of Askham Bryan, the Secretary of State for Education and the Further Education Commissioner condemning the "act of educational vandalism", and to seek support from the shadow secretaries of state for education and environment, food and rural affairs for opposition to the closure.
Iain Owens, acting in his capacity as regional official for the northern region of the University and College Union, said: "I am pleased that unions across the region supported this motion and recognise the vital importance of Newton Rigg to the Cumbrian economy and way of life, and understand the impact this will have on learners and staff."
Cumbria county councillor Karen Lockney said: "The value of Newton Rigg College to Cumbria cannot be measured on an Excel spreadsheet, but by the opportunity it gives to the many young men and women who wish to stay in this county, whose aspirations are to work on the land."
More than 4,500 people have signed our petition to Save Newton Rigg – add your voice to the cause and sign the petition below. Please also share it with your friends, family and colleagues.