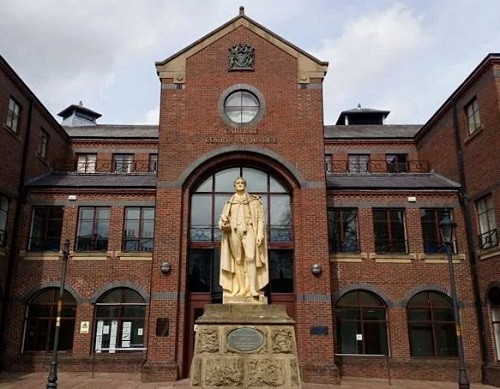 A South Cumbria cannabis dealer who ran a "significant" one-man criminal operation over several months has been given a 12-month jail term.
Police stopped a Volkswagen Golf driven by William Bean in the Burneside area on the evening of May 8 last year.
A quantity of skunk cannabis was found inside the vehicle and, when his Low Garth home in Kendal was also searched, a larger amount of the drug was seized.
In total, almost 692g of the class B substance – potentially worth up to £10,350 – was recovered, along with one working mobile phone, a cannabis grinder and illegally obtained cash in the sum of £21,481.
Phone analysis showed evidence of drug dealing between September 2019 and May last year.
Carlisle Crown Court heard heavy user Bean, now aged 34, had smoked cannabis for two decades and began supplying to friends and close acquaintances as a way of of funding his habit.
"But it is apparent from the amount of drugs recovered and the amount of cash recovered your dealing went beyond that and you were profiting from your sale of drugs," said the judge, Recorder Robert Lazarus as he passed sentence.
Bean admitted possessing cannabis with intent to supply and criminal property possession.
He had latterly worked full-time as a roofer and abstained from drug use in recent weeks.
But Recorder Lazarus expressed concern about drug use comments Bean had made to a probation officer; concluded he was not sufficiently impressed by his change of heart; and called an immediate custody sentence necessary.
"This was a significant operation for financial gain," the judge told him, "albeit there being no evidence of anybody else involved."