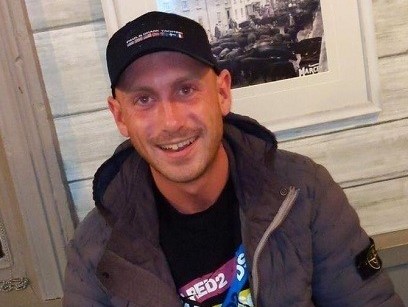 A drug-dealing middle man has said he asked a fellow murder suspect to join him at a late night meeting amid concerns Lee McKnight might start fighting.
Jamie Davison has begun giving evidence at Carlisle Crown Court.
He and five others are on trial accused of murdering Mr McKnight, whose body was found in the River Caldew early on July 24 following a brutal beating.
Davison, 26, told jurors he'd known fellow drugs peddler Mr McKnight for more than 10 years.
He was supplied by Mr McKnight during 2017 and until late 2018 before their roles were reversed.
Twelve months later, Mr McKnight went to ground owing around £13,000 to "middle man" Davison, who tried unsuccessfully to make contact before lockdown struck.
"When it relaxed, I continued to seek Lee McKnight," admitted Davison. By summer 2020, Mr McKnight's debt was £2,000.
Davison learned Mr McKnight was advertising drugs for sale and was in contact with customer Coral Edgar.
"Sofa-surfing" Davison, who was staying with Edgar at the time, told jurors of a conversation he had with her on July 23: "She said she wanted some cannabis off him.
I says 'if it would be possible, could you get it dropped off so I could have a word with him'," said Davison.
"She said 'yeah'."
Davison then had a call with his friend Arron Graham.
"I basically asked Arron, that I am going to be speaking with someone I think, if it goes the wrong way, the lad (Mr McKnight) might start fighting with me," said Davison.
"Basically, 'will you be there just to make sure I'm all right?'."
That, said Davison, followed a suggestion made by Edgar that Mr McKnight was "on it" — on cocaine — and Davison's belief he could be "volatile" as a result.
"He (Graham) got on with Lee McKnight," said Davison. "It would have calmed the situation if Lee wasn't too happy."
Between 11pm and midnight, Davison was told by Edgar that Mr McKnight would be heading to Charles Street.
"I basically let Arron know," he told jurors.
However, Davison insisted text messages he had earlier received from "upstream", urging him to meet people with "paper before it gets messy", spelled trouble for his customers but not him.
Davison, Graham, Edgar and three others deny murder.
The trial continues.