Six people are starting life prison sentences for their roles in the brutal murder of Carlisle man Lee McKnight, who was lured to his death in a city house dubbed a "torture chamber" by his heartbroken mum.
Mr McKnight, 26, was coaxed to a Charles Street address in the early hours of July 24 last year in relation to a drug debt he owned a fellow dealer Jamie Davison, a middle man, and violently "taxed".
Neighbours at Charles Street heard loud music and screams as Mr McKnight was attacked on entry.
Carlisle Crown Court heard he was struck repeatedly about the head and body with a horse crop during a lengthy ordeal, was punched, kicked and stamped on, and sustained terrible injuries which, a prosecutor said, made him look like "he was a victim of torture".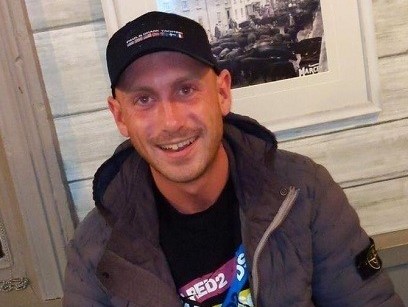 Davison and pal Graham, both 26, and Jamie Lee Roberts — now 18 but then aged just 17 — were drafted in as "muscle" to mete out violence before Mr McKnight was driven across the city in a Nissan Navara and dumped in a river while he took his final breaths. His body was found by a farmer a short time later.
Coral Edgar, also 26, lured Mr McKnight to the house while her 47-year-old mother Carol had earlier removed her aggressive 50kg mastiff-type dog Toby from the address in the Navara later used by others.
The teenager's father, 51-year-old Paul Roberts, brought fresh clothing, disposed of a phone and burned items.
All denied murder but were convicted, unanimously, by a crown court jury.
They were sentenced today.
Lee McKnight must have 'suffered terribly'
Passing sentence, Mr Justice Hilliard concluded Mr McKnight had been subjected to a "fearful" attack, saying: "It was prolonged and sustained and, I am afraid, Mr McKnight must have suffered terribly."
The judge had said: "I am sure that the purpose of the attack was to get money from Mr McKnight and, if he couldn't pay up, then he was going to be made an example of to show what would happen if someone didn't pay their drug debt."
In a moving impact statement, Mr McKnight's mother, Wendy, spoke on behalf of relatives including his father, David, sister, Donna, and brother, Robbie.
"Every family has lost loved ones through different causes, but this is a lot different, she said.
"You don't expect your son to be murdered and taken away so soon without even being given the chance to say goodbye. It has been awful.
"This has pushed our family to the limit, but we know we are a strong family and we can get through this horrendous tragedy.
"Whatever Lee may have done, nobody deserves to go in such a vile, violent and tragic manner," said Mrs McKnight, who learned of his death the day before her birthday.
'It was a torture chamber'
"It continually goes through our minds about his last steps over the doorway into that awful house and knowing what was in store for him, the trap and the violence he was about to experience in that torture chamber."
She remembered her son's "bouncy walk and sunshine smile", adding: "He was loved by so many and we were proud to call him our son. It was hard to believe that Lee will never walk through our front door again and there will always be a spare seat at our table.
"We will miss his smiling face and infectious laugh. There isn't a day goes by when we don't think of him.
"We would also like to thank everyone who has supported us since Lee died: family, friends and the police for all their hard work.
"The support has been amazing and we really appreciate it."
All defendants were given life sentences with minimum terms — Davison for 30 years; Graham 26 years; Jamie Lee Roberts 16-and-a-half years' detention; Coral Edgar 13-and-a-half years; Carol Edgar 13 years; Paul Roberts 20-and-a-half years.
Listen to police quizzing six guilty of murdering Lee McKnight.
Lee McKnight's family pay tribute to much-loved son after murderers sentenced.
The detective who led the investigation into the murder of Lee McKnight confirmed that resources are dedicated to monitoring the "commentary" being made by people on social media.
The police officer in charge of leading the investigation into the murder of Lee McKnight has described the monumental task of bringing the six defendants to justice.
A deeply moving impact statement from the family of Lee McKnight has been read to a court as the sentencing hearing for six people convicted of his murder got underway.